The industry is holding its breath as the Office of Fair Trading mulls bringing in the big guns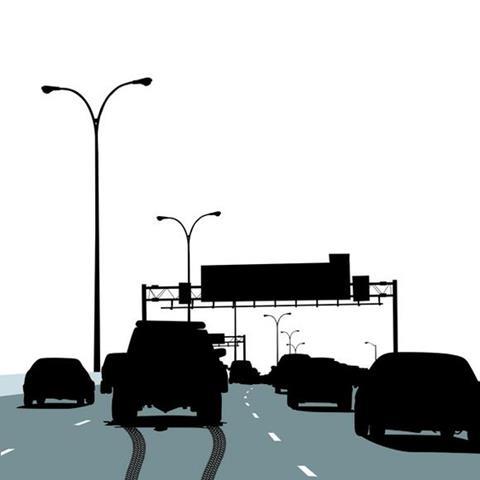 The reputation of the private motor market took a hit last month when the Office of Fair Trading (OFT) published a report saying drivers are overpaying by £225m annually to compensate for unfair market practices.
Unfortunately for the industry, its reputation is likely to take a further battering if the OFT passes the issue on to the Competition Commission, as it has more teeth. The likely referral raises questions, such as what happens next and who will be worst affected?
The OFT's report says insurance costs are being "inflated" because after an accident the insurers of at-fault drivers have little control over how much they are charged by the insurers of not-at-fault drivers for repairs and replacement vehicles.
Instead, the report says insurers, brokers, credit hire firms, repairers and others have an incentive to hammer their rivals by hiking their costs while cashing in through referral fees and rebates.
Referral fee ban
The market is therefore working "inefficiently", says the OFT. A ban on referral fees would not tackle the problem, it says, because of the number of types of parties involved and the complexity of the market. For example, a ban would not remove the incentive for insurers to refer repair work in a way that raised their rivals' costs.
Stumped for solutions, the OFT is consulting on whether to pass the issue on to the commission, with a decision due in October.
The referral is almost certain. An anonymous competition lawyer advising an insurer on the issue says: "It's normal to conduct a consultation before referring to the Competition Commission, and I don't think a referral has ever been proposed without being carried out."
Based on its previous record, the commission's probe is likely to take between 18 months and two years. It would appoint a panel of five or six experts to investigate the private motor market by holding hearings and gathering written evidence. This team is likely to be comprised of business experts, economist and lawyers - some with experience of the insurance industry, some without.
The team will first issue a timetable for the investigation and send information requests to all interested parties. Some months later they will publish an "issues statement" setting out what it sees as the market's problems. There will then be an opportunity to comment on the statement.
Finally, the commission will suggest remedies and has far-reaching powers to enforce them. It can request that the government enacts legislation, it can negotiate an agreement with the industry - for example to implement a code of conduct - and, under the Enterprise Act 2002, it can also simply ban certain activities with an 'order'.
One example of the commission's considerable teeth is its order on payment protection insurance (PPI), issued in March 2011. The order bans PPI from being sold until seven days after a credit sale, giving customers the chance to shop around.
Analysts have warned that a referral to the commission will affect profits for insurers and brokers.
The release of the OFT report prompted Shore Capital to issue a note reiterating robustly its 'sell' recommendation to motor insurer Admiral's shareholders.
Shore Capital analyst Eamonn Flanagan warns that, even before the commission implements a remedy, "things could get ugly for the industry". The hearings are likely to be in private, but all findings and submissions will be published online.
Although commercially sensitive information will be removed, Flanagan says: "The Competition Commission has fairly draconian powers to flush out information that the insurance industry will not want exposed … The OFT has alluded to companies getting rebates from people like paint manufacturers, and if that gets into the Sun and the Daily Mail, it will be embarrassing for the industry."
Pre-emptive action
Flanagan believes that companies will be so spooked by this prospect that they will take action to change their business models before being exposed.
But whether companies try to pre-empt commission action or not, any shake-up of the current system will affect companies differently.
Those that rely heavily on referral fees are likely to be worst hit. At Admiral, for example, about 63% of the group's 2011 profits came from ancillary income, which the company defines in its 2011 annual report as "generated from a portfolio of insurance products that complement our core car insurance, and also fees generated over the life of the policy."
But the role of referral fees in business models ranges widely, especially since the fees have been coming under scrutiny in the past year, prompted by former justice secretary Jack Straw's call to ban them in personal injury cases.
However, motor insurer Sabre says it will lose neither revenue nor face if referral fees for repairs and replacement vehicles are stopped. Sabre chairman Keith Morris says: "We have a very small direct account so we are not facing a fall in revenue. We would actually save more money if we had more control over credit hire."
The Commission has draconian powers to flush out information that the insurance industry will not want exposed"

Eamonn Flanagan, Shore Capital
But Morris says that those that have not been profiting directly from referral fees could still suffer. "Our brokers make legitimate money from referrals and that allows them to invest in making our product more attractive." So if brokers lose that income there could be a knock-on affect on Sabre.
Meanwhile, Morris says that if direct insurers were to lose income from referrals they could save money on claims. He says: "It is difficult to say who the winners and losers will be."
Online hub for PI
The sector could attempt to tackle the problem before the commission reaches a conclusion. Ai Claims Solutions chief executive David Sandhu says that a system could be created similar to the road traffic accident portal for low-value personal injury claims.
He says: "It would be helpful to have an online hub that brought together the parties involved in a claim with agreement on issues such as how long a replacement vehicle should be supplied for."
The General Terms of Agreement (GTA), the protocol that fixes the rates that credit hire organisations and repairers can charge insurers of at-fault drivers, could also be expanded.
Questions remain, though, over the effectiveness of such systems. David Williams, claims and underwriting director of AXA, which left the GTA, says: "We found that some credit hire firms were breaking rules and, among some of the big insurers, one thing would be agreed around the GTA table but they would go out of the room and agree their own terms."
Williams believes Competition Commission action is the best solution: "Rather than trying to get the different parties to agree on prices and procedures, rules must be set by an independent party," he says. "It's just a shame it may take a couple of years."
We say …
● The insurance industry needs the Competition Commission to come in and fix the problem of motor claims costs, which has snowballed out of all proportion and can no longer be fixed within the industry.
● Referral fees paid by credit hire firms and vehicle repairers are less damaging than those paid for personal injury claims, and the argument in their favour says that insurers getting these fees could use them to lower premiums. However, if the practice is widespread it could raise motor premiums.