Law Society gives warning after survey
Lawyers are being warned they face a hike in professional indemnity premiums.
Following the Law Soceity's insurance survey of solicitors, president Christina Blacklaws said: "The findings reinforce an increasingly widely held view that the market is hardening, and PII prices could well rise next year."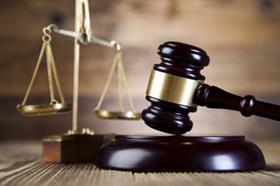 Subscribers read more
The survey also revealed the problems solicitors now face with cyber attacks.
Nearly a third of firms reported being targeted by scammers in the last year.
"Only 6% of scams resulted in a data breach, and just 3% led to financial loss, but we must not become complacent because the effects of just one successful attack can be devastating for clients, law firms and staff," she warned.
"Some insurers now ask about the measures firms have taken to protect against scams, including their security and IT systems. The Law Society provides training and resources to help solicitors prevent scams and keep up to date on this important issue."
Worryingly, only 47% of firms are aware of the closure in 2020 of the Solicitors Indemnity Fund (SIF), which has provided the profession with post-six year run-off cover since the move to a market-based system of PII in 2000.
Blacklaws said: "Just one third of small firms are aware they are approaching a cliff edge in relation to long-term run-off cover, and they are the part of the profession most likely to suffer if they have not arranged a suitable substitute."
Othe findings from the survey include:
The average premium was 0.3% lower this year, down from a 1.3% drop in 2016-17.
76% of firms remained with the same insurer they used in the previous renewal round.
79% of firms asked for just one quote, while 18% requested two or three.
The strongest drivers for choice of insurer were recommendations from brokers, lower premium costs, and having been happy with the insurer in the past.
66% of practices chose traditional 12-month policies, but an increasing proportion are opting for longer periods.