An uptick in pensions mis-selling has prompted many insurers to reconsider their position in the last few years
Professional indemnity insurer Liberty will no longer be accepting new business for defined benefit (DB) pension transfers, due to the risk increasing in this area.
Insurers have had concerns about the entire salary-related pension transfer advice market, and in June last year, FT Adviser reported that many financial advisers performing a high volume of DB transfers had seen their coverage reduced to £500,000.
Mis-selling cases are being reported to have increased greatly since pension rules were relaxed in 2015. The Times this week reported that pension scams cost British savers up a £4bn a year, with a third of all pension transfers now exhibiting 'red flags' - up from one in 19 three years ago. Speaking to the newspaper, former pensions minister Baroness Altmann said that pension scams could be the "next big financial scandal."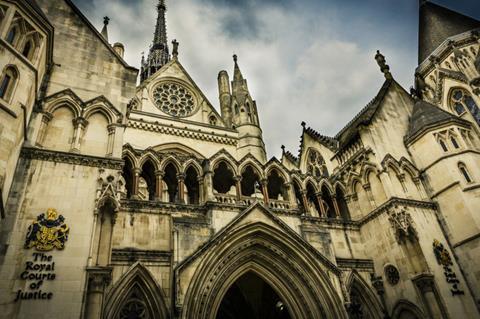 Amid these concerns the FCA is reviewing the pension transfer market, and Liberty told Insurance Times it did not want to increase its exposure in this high-risk area at the current time.
A spokesperson at Liberty said: "After reviewing our exposure to the FCA's on-going pension transfer review, we have taken the difficult decision to cease offering cover for defined benefit pension transfers for any new clients for the time being. Our underwriting approach for existing clients remains unaltered.
"However, increasing our exposure to this high-risk area during this period of uncertainty would not be prudent and could ultimately have a negative impact for our clients by potentially putting the future of the account at risk."
Unacceptable standard
Last month the FCA said that it was taking further action due to its concern over firms giving an "unacceptable standard" of advice. It believes firms are recommending that large numbers of consumers transfer out of their DB pension schemes despite being made aware of the regulator's stance this is likely to be unsuitable for most clients.
Megan Butler, executive director of supervision, wholesale and specialists at the FCA, warned that it has said repeatedly that, when advising on DB transfers, advisers should start from the position that a transfer is "not suitable".
Butler explained that this is because transferring out of a DB scheme is one of the most complex financial decisions a consumer can make and therefore it is vital that advice is of a high standard.
The FCA is hoping to reach the same standard in pension transfer advice as the rest of the financial advice market. It will be writing to all firms where the "potential for harm" has been identified in the data the firm has supplied. It will also set out its expectations and actions firms should take.
A survey by the FCA between April 2015 and September 2018 revealed that 2,426 firms had provided DB pension advice between April 2015 and September 2018.
Approximately 234, 951 DB scheme members received advice and of those 162,047 had recommended transferring out.
Subscribers read more
Figures revealed insurers guilty of costly Ogden miscalculation