Merger will drive focus on UK regional growth, says JLT deputy chief executive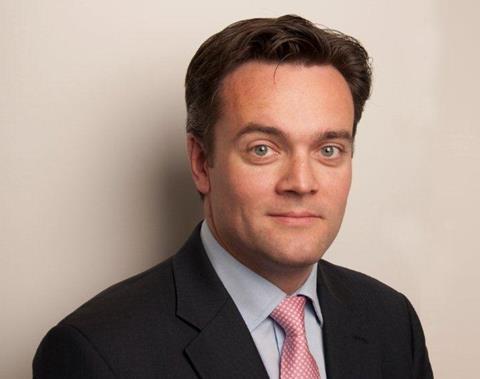 Jardine Lloyd Thompson's plans to merge its UK underwriting agency Thistle with its JLT Specialty broking division this year will trigger management changes at Thistle, according to JLT group commercial director James Twining (pictured).
Speaking to Insurance Times after the release of JLT's 2015 results, Twining said: "It is likely that there will be some management changes."
But deputy chief executive officer Mark Drummond Brady said it was not possible to say which roles would change because the plans were at an early stage.
He told Insurance Times: "We are at the beginning of the work and looking exactly at where the detailed fit is, and then we will look at what the appropriate management structure will be.
He added that while the merger had received the approval of the respective boards it was still subject to FCA approval.
Twining said that merging Thistle with JLT specialty would create opportunities to cut costs, for example by no longer having two separate boards, but he said the driver for the merger was more for strategic reasons than cutting jobs.
He said: "The rationale has not been driven by headcount savings. The rationale has been driven much more by the fact that Thistle has found itself pushing more into specialty segments and that our [UK] regional business within JLT Specialty has found itself increasingly requiring some of the online digital marketing based solutions that we have within our Thistle business."
Drummond Brady added that the merger would increase JLT Specialty's focus on seeking opportunities in the UK market.
He said: "We think we have a big opportunity in the UK and it is one that the Thistle merger into JLT Specialty and the regional practice will give us a lot more focus on."