PRA gives subsidiary green light to write business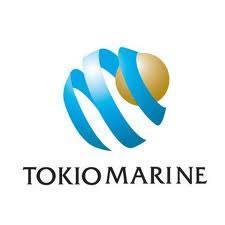 Tokio Marine's reinsurance arm has received the green light to open a branch office in London.
Tokio Millennium Re AG (TMR) , the Zurich-based reinsurance subsidiary of Tokio Marine, has announced that it has been authorised by the Prudential Regulation Authority to operate an office in the UK.
TMR's UK Branch will start writing business at the beginning of July from its London office on Fenchurch Street.
The business to be written by TMRUK will include the new and renewal business formerly written by TMR's affiliate, Tokio Millennium Re (UK) Ltd. It will no longer accept any new business and will begin transfer its existing treaty reinsurance business.
Takayuki (Taka) Sumi and Tom Jackson, who are currently CEO and chief underwriting officer respectively of Tokio Millennium Re (UK) Ltd., will take on the roles of head of the UK branch and head of underwriting for the UK Branch.
Stephan Ruoff, CEO of TMR, said: "We are delighted to have received authorisation from the PRA for the UK branch of TMR.
"This change to write reinsurance business as a branch of TMR rather than as an affiliate provides the clients of our London operation with the stronger security and resources of a global reinsurer available across the TMR group, while helping the company with capital, operational and management efficiencies."
TMR has been rated AA- (Very Strong) by Standard & Poor's and A++ (Superior) by A.M. Best.