Insurance Times and Insurance DataLab reveal the definitive ranking of the UK's top insurers within the general insurance market – where did your firm place?
The Covid-19 pandemic shone a spotlight on the insurance market – in particular to home in on insurers and how they were supporting policyholders during the tumultuous peaks and troughs of lockdown life.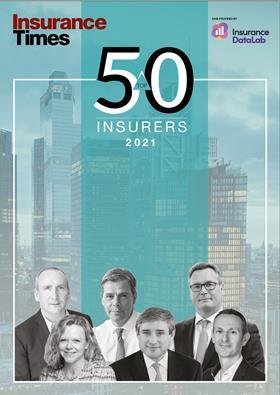 Insurers have also been busy preparing for incoming rule changes from the FCA, centring on fair value-driven pricing practices, as well as finally getting their hands on the Motor Insurers' Bureau and Ministry of Justice's Official Injury Claim portal.
Amid all this change, Insurance Times' annual Top 50 Insurers rankings have also had a shake-up with a switch in data provider to now partner with insight service Insurance DataLab. This means that for 2021, insurers based in Gibraltar have also been included in the final listing, which details firms' management, strategy and broker feedback.
As a result of acquisitions and the aforementioned market-wide changes, this year's top insurers may not be as expected.
Take a look at the preview edition of the Insurance Times/Insurance DataLab Top 50 Insurers 2021 here.
The full report supplement will launch alongside Insurance Times' October issue.