Results also hit by 146% jump in operating costs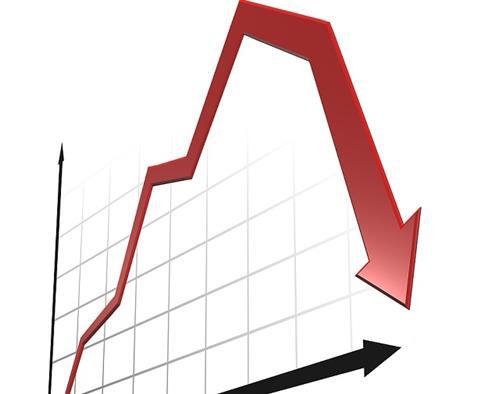 Towergate made a pre-tax loss of £803.5m for the full 2014 year, more than 22 times the £36.2m loss the broking group made in 2013.
The company has released its full, audited 2014 results today alongside its first-quarter 2015 financials following the completion of its takeover and financial restructuring.
The main cause for the large increase in loss was a £552.9m drop in the value of the company's goodwill, which was triggered by the financial restructuring.
The restructuring, which completed on 2 April 2015, saw Towergate's creditors take control of the broking group and refinance it with new bonds and equity.
The restructuring changed the fair value of Towergate, and so the company had to reassess the value of the goodwill on its books based on this change, resulting in the drop.
Goodwill is the difference between the value of a company's physical assets and what the company could be worth to a buyer.
As a result of the write-down and other changes, Towergate's goodwill fell to £771m as of 31 December 2014 from £1.53bn on 1 January 2014.
In addition to the goodwill write-down, Towergate suffered increased costs elsewhere in 2014.
Other operating costs increased by 146% to £329.8m (2013: £134.3m), and salaries and associated expenses were up 11.8% to £193.2m (2013: £172.7).
The loss was also exacerbated by declining revenue. Commissions and fees fell 8.2% to £375.9m (2013: £409.6m).