Broking group "resilient" despite performance deterioration, says chief executive David Ross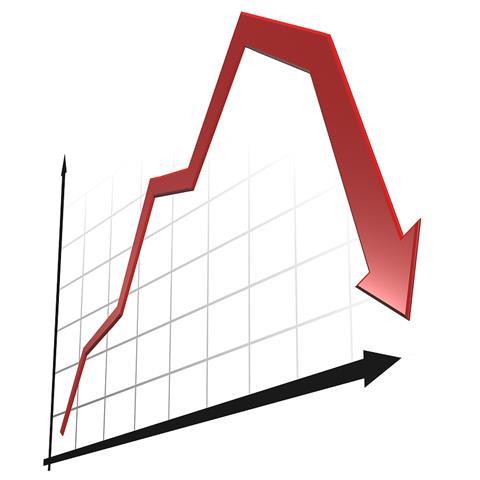 Towergate reported negative earnings before interest, tax, depreciation and amortisation (EBITDA) of £18.7m in the first nine months of 2015.
This compares with positive EBITDA of £63.5m in the same period last year.
The swing to an EBITDA loss was caused by a combination of lower revenues, higher exceptional costs and group restructuring costs of £39.4m.
When exceptional costs and restructuring costs are excluded, Towergate's adjusted EBITDA fell by 43.1% to £52.1m (nine-month 2014: £91.5m) because of higher expenses and falling revenues.
Revenues and EBITDA fell across all of Towergate's five main divisions (see table), although it said Paymentshield and Broker Network had performed in line with expectations.
But the broking group admitted that its Manchester small business unit "has been a challenge", with revenues down 36% to £12.4m from £19.3m in the year to date, which have affected the overall broking numbers.
It also said the underwriting division had suffered "a number of headwinds" following the financial restructure. It added that the impact of these headwinds will be "minimal" by the middle of next year.
'Resilient'
Despite the deterioration in financial performance, new chief executive David Ross was sanguine about the broking group's prospects.
He said: "Our financial performance has been affected by a well-documented period of instability.
"However, Towergate has proven to be incredibly resilient, with a significant number of clients retained and signs now that the business is stabilising, giving us a strong base to build on.
"We have seen improving revenue trends in both our broking and direct divisions and a healthy cash balance in excess of £84 million. We expect retention and new business to improve as focus on the front end of the business increases."
Lower revenues, higher costs
Towergate's revenue fell 9.7% to £270.6m in the first nine months of 2015 from £299.6m in the same period of 2014.
General expenses were up 5% to £218.5m (nine-month 2014: £208.2m).
The company paid out exceptional costs of £30.3m, up 16% on the £26.2m it paid out in the same period last year.
On top of this, it paid out £39.4m of restructuring costs in the first nine months of 2015. It paid no restructuring costs in the same period of 2014.
Towergate nine-month divisional breakdown
Revenue

| Revenue | | | |
| --- | --- | --- | --- |
| | 9M 2015 (£m) | 9M 2014 (£m) | Change (%) |
| Insurance Brokers | 115.2 | 127.3 | -9.5 |
| Direct | 52.6 | 53.3 | -1.3 |
| Underwriting | 57.5 | 62.6 | -8.1 |
| Paymentshield | 35.8 | 44 | -18.6 |
| Network | 9.5 | 10.4 | -8.7 |
| Central costs | 0.1 | 2 | -95.0 |
| | | | |
| Total | 270.6 | 299.6 | -9.7 |

Adjusted EBITDA

| Adjusted EBITDA | | | |
| --- | --- | --- | --- |
| | 9M 2015 (£m) | 9M 2014 (£m) | |
| Insurance Brokers | 19.5 | 30.9 | -36.9 |
| Direct | 19.2 | 22 | -12.7 |
| Underwriting | 15.8 | 23.1 | -31.6 |
| Paymentshield | 25.1 | 33.2 | -24.4 |
| Network | 2.8 | 4 | -30.0 |
| Central costs | -30.3 | -21.7 | 39.6 |
| | | | |
| Total | 52.1 | 91.5 | -43.1 |