Arista, Fusion and Towergate Commercial Underwriting (TCU) will be brought into one commercial operation from next year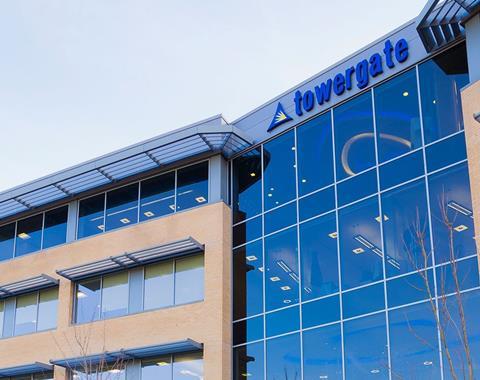 Towergate is restructuring its underwriting divisions to bring Arista, Fusion and Towergate Commercial Underwriting (TCU) into one commercial operation from next year.
Previously, the underwriting division was separated by bespoke and volume, but following the changes it will be separated by personal lines and commercial.
Bespoke comprised of Arista and Fusion brands, while the volume unit included the commercial online business TCU and personal lines brands.
The commercial unit will now be headed up by David Bruce, previously the chief executive of Bespoke Underwriting.
Bruce told Insurance Times the move had been made to mirror the way in which brokers typically segment their customers and to create a more efficient way of doing business.
Arista, Fusion and TCU will continue to trade as their brands, but where previously a broker would have been visited by sales executives from Arista or Fusion they would typically now have one to deal with their commercial clients.
Towergate says that where there are duplicate roles alternative roles will be offered within the business, while remaining duplications have been resolved by not filling vacancies.
Bruce added: "There is no other duplication and the plan is to increase our coverage by retaining people and relationships rather than reducing them.
"If a broker has one client, they will approach us and say I have this client and then we are able to say, this is the best product and proposition. This is the best we have to offer for your client, as opposed to the broker approaching, fusion, Arista and TCU separately which does not feel to me like a client centric proposition.
"What we are building is putting the client at the centre so we can offer the best to the client. And if we don't have it, then we can decide if it is something we can do for the future."
Fusion currently has six offices, while Arista has seven located around the UK. Following the changes, there will be eight regional offices managing both brands.
These will be based in Glasgow, Leeds, Manchester, Birmingham, Redhill/Southampton, St Albans, Bristol and London.
Bruce said: "This is not about taking heads out of the business. This is very much about being a stronger more cohesive business trading with multiple brands."
Bruce would not be drawn into a specific date when the changes would fully coming to play next year but added that it was an "evolving model".
Former Arista chief executive Nick Watson, who moved into a direct operations role in June after Bruce was made managing director of Arista and Fusion, has left the business.