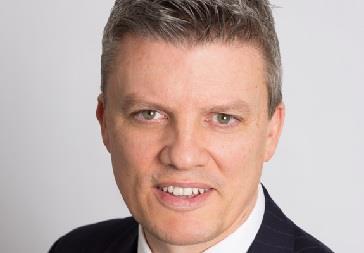 Towergate chief executive David Ross has played down the effect that Gable's difficulties will have on his company, which uses the unrated insurer's capacity.
He pledged to work with Gable while it considers it options, but added that Towergate may seek replacement capacity "should it be needed".
Yesterday Liechtenstein-based Gable said it was conducting a review of its options, which could include a sale of the business, after concluding that it will not be able to raise enough capital to comply fully with Solvency II.
Towergate's managing general agency unit Towergate Underwriting signed a five-year deal to use Gable's capacity starting in January 2013. Gable estimated at the time that Towergate would write around £70m of gross written premium using Gable capacity over the life of the deal.
Speaking to Insurance Times following the release of Towergate's first-quarter 2016 results this morning, Ross said that the Gable deal represented "less than half a percent of our premium".
He said: "Right now we are going to work with Gable and understand what their options are. I don't think there is any need for us to panic.
"We just need to keep an eye on it, work with them and work with our customers to make sure we continue to do our job for them."
He added: "Inevitably what it will mean is that our guys handling customers that are with Gable will be on the phones today making sure they have got a new home lined up, should it be needed."
Towergate reported a 48.9% drop in earnings before interest, tax, depreciation and amortisation to £2.8m in the first quarter of 2016. Revenue fell by 6.9% to £76.8m.
The company is working to turn itself around following its financial rescue last year.
Ross hailed the performance, saying that despite the drop, the company is performing better than originally expected.
He said: "If we stay on the current trajectory we will over-deliver the plan that we had set, and that is without the flow of new talent arriving in the company having a positive impact as well."