Scott Brough and Carl Wilson were found guilty of perverting the course of justice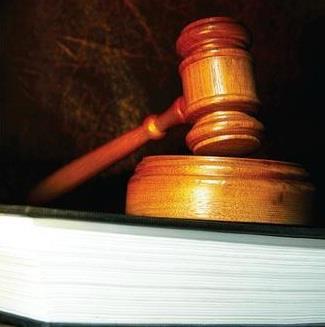 Two fraudsters who tried to defraud AXA out of £15,000 after lying about a car accident have been sentenced to 30 months.
Scott Brough and Carl Wilson were found guilty of perverting the course of justice, of fraud by false representation and aiding and abetting fraud. Brough was also charged with dangerous driving.
Sentencing Brough to 21 months jail, while Wilson was jailed for nine months for his role in the fraud.
Brough was involved in a road traffic accident with an AXA customer in which liability had been disputed.
An apparently independent witness, Carl Wilson, came forward at the time to support Brough's version of events and the claim for third party vehicle damage was paid by AXA.
However, AXA's customer insisted that the events had not unfolded as described by the witness and police began an investigation which eventually uncovered a significant case of fraud.
As a result of the police investigation and an alternative eye witness account, it was discovered that Brough had deliberately driven into the side of the insured's van in a queue of traffic and had been the clear cause of the accident.
It also transpired, as a result of the new witness that Wilson had been paid £100 to fabricate his witness statement. He refused to disclose who had paid and induced him to make the statement.
AXA head of commercial motor claims Colin Burgess said: "We are very pleased that these two individuals have been dealt with appropriately by the courts for what was a very cynical and opportunistic fraud.
"Although £15,000 may not seem like a huge sum of money in the context of the billions of pounds of fraud the industry deals with every year, it is perfectly representative of the type of fraud that is attempted against us and our customers on a regular basis.
"It is right to recognise the tenacity and determination of our customer who refused to accept Brough's version of events and helped to bring the case to the attention of the police. It is encouraging to see that both the public and the police are increasingly unwilling to accept insurance fraud as part of our modern culture and are willing to work with us to tackle it."