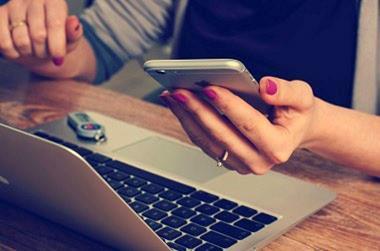 What does it take to enter for the Insurance Times Tech & Innovation Awards? Here, four entrants for this year's awards talk about their achievements and what motivated them to nominate their products and innovations.
Click here today to give your team the recognition they deserve for their innovative work in insurance technology.
Technology partnership start-up of the year: Morning Data
Morning Data's eNovus platform aims to provide all the back office and business support that start-up managing general agents (MGAs) need. ENovus was provided to Ambant and each of its client MGAs.
ENovus and Ambant help start-ups lower their initial overheads with centralised compliance, finance, technical, and claims expertise. These costs are often prohibitively expensive for businesses at a stage when they have little turnover, but a single system, with a sole point of data entry, simplifies the systems.
Morning Data director Paul Buckle says: "One of our drivers is trying to strive for excellence in all areas and awards are markers of maintaining that high level of excellence. Innovation and technology awards are obvious ones for us to enter given that we are a software house.
"If we win, I'll certainly be opening a bottle of champagne. We would also make the award well-known among our clients and within our market space."
Insurance start-up of the year: Visicover
Surrey-based Visicover was launched in mid-2013, initially focusing on the aviation insurance market.
Customers can get quotes and buy insurance online, but, more extraordinarily, they can process all non-claims transactions on Visicover's website: from cancellations to cover changes to renewals.
Complex changes to accounts often prove costly because they are managed by administration departments, so Visicover has proved popular in the aviation market – it says more than 35% of the sector has tried the service and 38% of policies have made a self-administered amendment. Visicover is now being rolled out to other sectors of the insurance market.
Development director Bob Bevan says: "We've tended to hide our light under a bushel as we've established ourselves over the past couple of years. But now that we've made a pretty big splash, we've decided to raise our profile and this award is a mechanism to do that.
"Also, what we've done is pretty revolutionary, so maybe there is a degree of arrogance and shouting from the rooftops!"
Insurance start-up of the year: CoVI Analytics
CoVi Analytics chief executive Waleed Sarwar is on a mission: he wants to make compliance sexy, specifically by streamlining it in a svelte new model.
Launched in December last year, CoVi unifies and automates the compliance chain, combining regulatory reports with advanced technology. Sarwar spotted a gap in the market, having noted that insurers had spent – and largely wasted – £3bn in implementing the Solvency II regulation from Europe, while also noting the increasingly complex financial regulations resulting from the financial crisis.
Sarwar says: "For us, this award is about the awareness and marketing. We are simplifying compliance for insurance companies – it's not the sexiest area of insurance.
"We are trying to change the image of compliance, because nobody's tried to crack that nut in earnest. The ideal outcome would be that more and more people find out about us, and simplifying insurance and winning this award would do that."
Insurance start-up of the year: Spixii
Automated insurance agent Spixii is a chatbot – a computer programme selling insurance via a conversation with the customer. Form filling and jargon is replaced by Spixii, which, for example, asks about the client's travel plans before identifying the best insurance for them.
Customers regularly describe the concept as "simple, fast and fun", while chief executive Renaud Million is in talks with 30 companies about setting up partnerships. The programme's simplicity makes it ideal for people with dyslexia.
Million decided to enter the award after receiving an Insurance Times newsletter and the reaction the product received at a innovation and disruption conference.
He says: "A victory would mean a lot for our team. It will be a significant recognition of our hard work, team and vision from a respected news provider and community enabler for the insurance industry.
"Start-ups need coverage and credibility along the way as they grow. We believe that this award provides help with these two points."