Hearn will join Cooper Gay Swett & Crawford as group chief executive on 2 November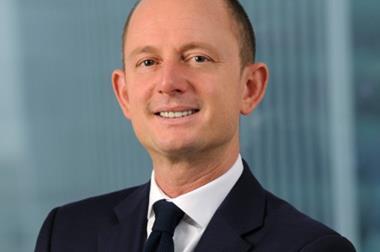 Cooper Gay Swett & Crawford (CGSC), has appointed Willis Group deputy chief executive Steve Hearn as its new group chief executive.
Hearn is expected to start the new job on 2 November 2015.
He replaces Toby Esser who stepped down as group chief executive earlier this month after 14 years with the broker.
Hearn has been at Willis since 2008 and has held a number of senior roles including chairman and chief executive of Willis Global.
CGSC executive chairman Martin Sullivan said: "To attract someone of the calibre of Steve Hearn not only demonstrates CGSC's commitment to maintain the great strides already made, but is also a reflection of how highly we are respected in the market and our prospects for the future.
"Steve has the leadership, vision and energy to realise the potential that exists within this business."
Hearn added: "The CGSC story is compelling, with strong established teams that are among the best in the market.
"It is now poised to enter a new chapter and I am extremely pleased that I will be part of it. I look forward to joining CGSC's highly effective management team, to help build on the momentum of the past in order to realise the true potential of a great business."
Commenting on Hearn's departure Willis Group chief executive Dominic Casserley said: "We are, of course, sorry to see Steve leave our firm, but at this natural point of inflection in his career, we congratulate him on his new appointment.
"Steve has served clients with distinction, influenced the careers of dozens of Willis colleagues, particularly in the UK and in our speciality and reinsurance businesses, and played a significant leadership role on a wide range of initiatives including our recent investment in Miller Insurance Services."