Newly combined Willis Towers Watson expects low-double digit revenue growth in 2016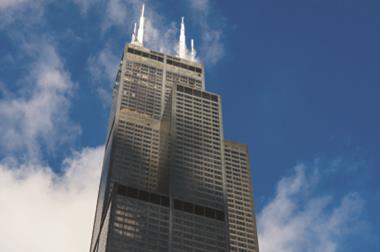 Willis Towers Watson reported Willis Group increased its net income to $373m in the year to December, up from 362m a year earlier.
The company, which was formed through the merger of Willis and Towers Watson on 4 January, is reporting results of its two constituent businesses separately for 2015.
For 2016, the newly combined Willis Towers Watson expects to report constant currency revenue growth in the low-double digits, it said.
Willis GB year to December operating income was $143m, down slightly from $148m in 2014. Fourth quarter operating income grew however to $59m from $48m a year earlier. The UK unit's operating margin was 22.3% for the year, up slightly from 22.1%. For the fourth quarter it was substantially higher, at 31.7%, compared with 27.1% a year earlier.
Willis GB year to December commissions and fees were $637m, down 3.8% from $662m in 2014. The group said that after stripping out a 5.4% decline due to adverse currency movements, Willis GB reported underlying fees and commissions growth of 1.6% and organic growth of 1.8%.
In the fourth quarter, Willis GB reported fees and commissions rose 5.1% to $186m from $177 a year earlier, with organic and underlying commissions and fees rising 8.3% and 9.4%, respectively.
The company said the UK unit's fourth quarter's performance reflected strong growth in financial lines, property and casualty and aerospace.
"The turnaround efforts in this segment are starting to come to fruition as management continues to re-engineer the cost base while reinvesting in growth," it said.
Willis Group reported commissions and fees rose to $3.81bn for the year to December, from $3.77bn in 2014. It said its operating income fell, however, to $427m from $647, with its operating margin declining to 11.2% from 17.0%.