Brokers' combined wholesale businesses will trade under Miller brand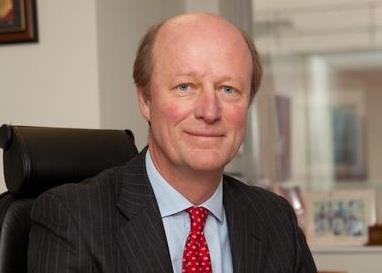 Willis will buy an 85% stake in Lloyd's broker Miller following the conclusion of exclusive talks between the two firms.
The brokers revealed in October that talks had begun for Willis to acquire a majority stake in Miller. The deal is expected to close in the second quarter of 2015.
Under the deal, the two firms will merge their wholesale and specialty businesses, which will trade under the Miller brand.
Miller will be governed and regulated as a standalone legal entity and a separate Lloyd's broker.
In turn Miller will transfer its treaty reinsurance, UK corporate client and financial institutions teams to Willis.
Willis will take an 85% stake in Miller, which is run as a limited liability partnership. Miller's existing partners will retain the remaining 15%.
Miller chief executive Graham Clarke (pictured) said: "This agreement will accelerate our growth strategy and enhance our offering to our clients. It is a unique opportunity to combine the strengths of two firms for whom client service is paramount.
"Miller's independent platform and partnership will continue to operate under the Miller brand with the same ethos and continuity of leadership, complemented by Willis' international experience, scale and industry and product knowledge."
Willis chief executive Dominic Casserley added: "This transaction positions Miller as a leading London specialist wholesaler, allowing Willis and Miller to draw on each other's professional strengths, and underlines the deep commitment of both parties to the London insurance market."
Join the debate in our new LinkedIn specialist discussion forums