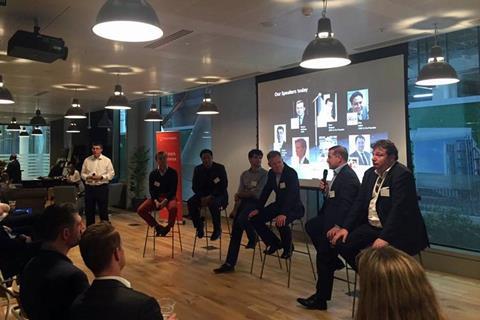 Willis Towers Watson chief technology officer Simon Gaffney has said that there are huge opportunities in the risk market for new people entering the insurance industry.
Speaking at the London InsurTech Conference on 29 June, Gaffney said that technology is transforming clients and creating new businesses and jobs.
He said: "Successful individuals in the future of the insurance industry will be a blend of people who understand risk, solutions to it, capital and clients in the industry.
"Risk engineers, risk consultants, risk advisors and risk financers all have very exciting opportunities available."
Gaffney said Willis Towers Watson will provide these opportunities to new individuals to stop people from going elsewhere.
He said: "What's exciting about our organisation is not our individuals, it's our teams. The power of lots of different disciplines put together."
Also speaking at the event was Allied World head of speciality lines Olivier Marre.
He said that insurance is now a cost and that the future leaders in the industry will be the ones who can change that.
The event was hosted by Charles Taylor chief operating officer Paolo Cuomo.