Combined operating ratio (COR) improves by 4.3 percentage point as lack of catastrophes drives down loss ratio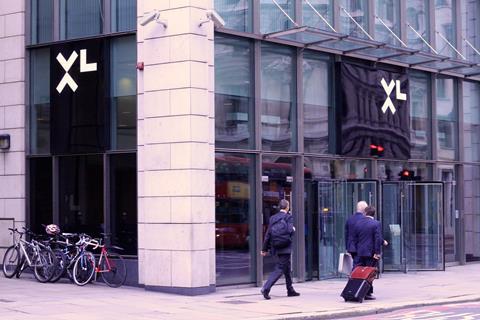 XL Group has reported net operating income of $999.2m (£665.1m) for 2014, up from $943m on the previous year.
For its general insurance business, underwriting profit grew by almost 50% to $676m for the year, based on a record combined operating ratio (COR) of 88.2%.
This ratio represents a 4.3 percentage point improvement on 2013's 92.5% COR, largely driven by a five percentage point improvement to the loss ratio.
Chief executive Mike McGavick said: "XL delivered a very strong 2014, including continued progress in insurance and an extraordinary year in reinsurance. Many of our results were the best we have achieved in over 15 years, including our property/casualty combined ratio of 88.2%. Insurance results included a 2014 combined ratio of 94.4%, the best performance since 2007, and a loss ratio of 63.2%.
"Of course, these results were helped, in part, by one of the lowest catastrophe years we have seen in years. To build on our success, we intend to continue developing and delivering outstanding products and services to our current and new markets, continuing to move this progress forward."
The insurer's gross written premium was also up, climbing 11.2% to $1.6bn.
Join the debate at our Insurance Times London Market Forum on LinkedIn |