XL Group boss says combined firms will be "better positioned and stronger"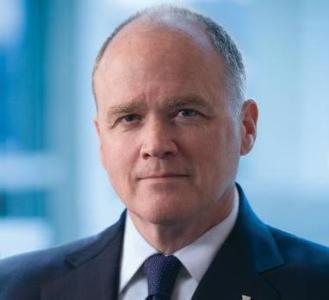 XL Group is in talks to buy Catlin for around £2.5bn.
Catlin is the largest Lloyd's insurer and employs 2,400 staff worldwide.
XL would pay £4.10 in cash and 0.130 of an XL share for each Catlin common share, according to a statement issued today. This would value each Catlin share at £6.99p according to XL's closing price yesterday.
XL chief executive Mike McGavick (pictured) said the combined firms "will be far better positioned and stronger together".
"The combined entity would be a leader in the global specialty and property-cat markets and would make greater and more efficient use of both companies' global networks," he added.
Catlin said that "discussions are currently ongoing" and that a deal was not yet certain.
Bermuda-based Catlin also confirmed that it is in advanced talks to sell its stake in Box Innovation Group, which trades as ITB.