Personal injury discount rate review is based on 'flawed methodology'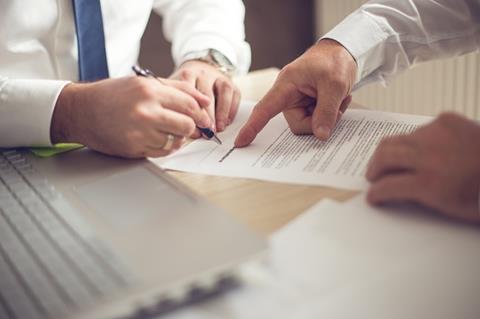 The ABI has launched a judicial review of the government's planned review of the discount rate for personal injury damages over the review's "flawed methodology".
But the Association of Personal Injury Lawyers (APIL) has hit back, accusing the insurer trade body of trying to delay the review.
In its legal challenge the ABI has called on the government to complete its consultation and change its methodology before proceeding.
The ABI said: "Without doing so the review will take a flawed approach based on a fundamental misunderstanding of how people invest their compensation"
The discount rate is the cut made to personal injury pay-outs to account for money the recipient could theoretically make by investing the pay-out. It is currently set at 2.5%, based on returns available from index-linked government stock (ILGS).
As well as determining what an injured claimant gets paid, the discount rate is also a key consideration for insurers when setting reserves.
Proponents of change argue that interest rates, and thus available investment returns, have fallen sharply since the current rate was set in 2001, and so the discount rate needs to fall to match.
The Lord Chancellor announced on 7 December that the review of the discount rate would be completed by 31 January 2017
'Outlier'
The ABI argues that the UK is an "outlier" internationally because of its use of a single measure – the gross redemption yields of ILGS ­– rather than a formula that would be used by an investor.
The trade body says nowhere else in Europe uses this methodology and that it is "critical" that the Lord Chancellor updates it.
ABI director general Huw Evans said: "It is vital that claimants get the compensation they are entitled to, based on a formula that reflects how they are likely to invest it. The discount rate has a significant impact on the amounts paid out by both insurers and public sector bodies like the NHS. This calculation must therefore reflect the type of long-term investment behaviour we know claimants actually use.
"Despite two public consultations over three years ago and convening an expert panel, the Ministry of Justice has not yet shared any findings. Instead they are now trying to rush out a new rate for the first time in 15 years at a time of great uncertainty in the investment markets.
"To proceed in these circumstances is reckless and wrong. Insurers are open to a proper dialogue on how to reform the system but this is not the way to do it."
'Stalling tactics'
But APIL has accused the ABI of trying to delay the review.
The lawyer trade body's president Neil Sugarman said: "The ABI's legal challenge is a tactic to stall the result of the review so that the industry can continue to squeeze whatever it can from injured people for as long as possible."
He added: "To suggest that the Lord Chancellor has not been thorough in the review is beyond ludicrous. It has taken three years, two major public consultations, a hefty research paper, and a panel of specially selected experts to make this decision and the only right decision is for the rate to be substantially reduced."