Ex-RSA chief executive's remuneration package included £500,000 'golden farewell'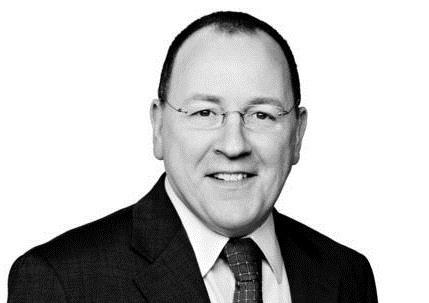 Former RSA chief executive Andy Haste was paid £4.6m last year, it has been revealed.
Haste's remuneration package included a £500,000 'golden farewell' when he left in August after eight years as boss, despite leaving of his own volition, RSA's annual report revealed this week.
Haste's pay, benefits and bonus was £2.8m, up 27% from 2010. He also pocketed £1.8m in vested shares under the company's long-term incentive plan, taking his total
compensation to £4.6m.
Meanwhile, Aviva UK chief executive Trevor Matthews was given a £4.25m remuneration package when he took over in December.
The ABI said it was not concerned about the high pay levels, however. A spokesman said: "We apply the same criteria to any chief executive or we look at the pay as it is linked to performance and exacting challenges. No special process is applied to the insurance industry. We look at each individual remuneration on a case-by-case basis.
"Certainly the insurance industry doesn't stand out as a whole to be concerned about."
Panmure Gordon analyst Barrie Cornes said: "Is he worth it? Absolutely," adding that Haste had been a "superb CEO for RSA" and was "probably the most highly perceived chief executive among UK insurers".
The ABI, whose members manage more than £1 trillion in assets and hold 20% of shares on the FTSE index, is more concerned about banker pay, and last week focused its attention on Barclays chief executive Bob Diamond. In a note to members, the ABI issued an 'amber alert' over Diamond's £17.7m pay packet.
Barclays was flagged up for two reasons, the ABI said. First was the high bonus awarded to Diamond in a year that "he himself described as 'disappointing'". Second was the tax equalisation payment he received for relocating from New York to the UK.
The row over director pay has sparked government moves to reform top-level remuneration.
A consultation by the Department for Business, Innovation and Skills (BIS) into giving company shareholders greater say over executive pay is set to end on 27 April. The results and proposed changes will be later put forward in parliament.
Likely to affect the pay of insurance company directors, the BIS proposals include binding votes on remuneration policy and over exit payments of more than one year's salary. It is understood business secretary Vince Cable will also introduce proposed amendments outlining the need for greater transparency in justifying the pay of top employees.
Talking points …
● How will Vince Cable's proposals affect the way insurance executives are paid?
● While insurance executive pay is still nowhere near as excessive as examples from the banking industry, is this starting to change?
● What do investors in insurance firms make of executive pay?