Association unveils its top insurance priorities for the next parliamentary session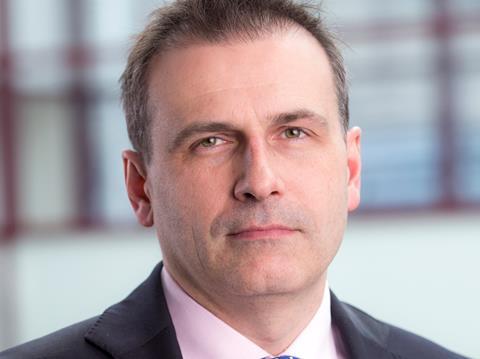 The ABI has vowed to crack down on claims management companies (CMCs) and cut risks from flooding and young drivers as part of its priority list for the next parliamentary session.
The association has also pledged to modernise the civil justice system to ensure compensation payments go to injured claimants rather than lawyers, and help insurers innovate to meet customer demands in the digital world.
The pledges are part of a list of the ABI's top 10 priorities for savings and insurance under the next UK government, which it has unveiled ahead of the 7 May general election (see full list below).
ABI director general Huw Evans (pictured) said: "The UK insurance industry is a global leader, but we need to continue to innovate to meet the challenges of our fast-changing world and meet ever increasing customer needs.
"Insurers will be at the heart of many crucial issues facing a new Government, such as reforming pensions and tackling the UK's rising flood risk.
"We have a role to inform and help shape policy, to strengthen the UK economy and continue to ensure our society is as well-equipped as possible to face the challenges of the future."
CMCs and flood risk
As part of its plan to crack down on CMCs the ABI wants CMCs to comply with a more robust regulatory regime on par with that of solicitors.
It also wants to promote good practice for CMCs and prevent nuisance calls and texts.
The association has also vowed to reduce risks from flooding and young drivers in a bid to drive "unnecessary cost" out of insurance.
By 2025 it wants £1bn a year to be invested in preventing homes from being at high risk of flooding.
For young drivers, it has proposed graduated driving licences to keep drivers safe while gaining experience.
Justice reform
As part of its plan to ensure compensation goes to claimants rather than layers in injury cases, the ABI has proposed increasing the small claims track limit for personal injury claims.
It wants to consider a reduction in the three-year limit to claim for injury following a car accident.
The association has also proposed using fixed legal fees to tackle the rise in industrial deafness claims and ensure those suffering from asbestos-related conditions get compensation quicker.
Innovation
The ABI also wants to help insurers innovate to ensure they can meet customer needs in a digital world.
As part of this it will urge government and regulators to support insurers in sharing data "in a relevant and proportionate way" to detect and prevent fraud.
The association also wants to ensure EU rules do not prevent insurers from using data in ways that benefit consumers.
The ABI's top 10 insurance and savings priorities
1. Get Britain saving for retirement and take long term decisions with cross party support
2. Give people the information and products they need to make good retirement decisions
3. Change the rules so providers can move savers easily into modern, good value pension schemes
4. Drive unnecessary cost out of insurance by reducing flood risk and making young drivers safer on the road
5. Crack down on the behaviour of claims management companies
6. Modernise the civil justice system to get compensation to claimants rather than lawyers
7. Keep temperature increases below two degrees this century by agreeing a robust global climate deal in Paris
8. Support innovation by insurers to meet customer demand in the digital world with flexible personalised products
9. Reform welfare rules so that insurers play a larger part in helping people pay their bills and get back to work after illness or injury
10. Help the UK insurance sector remain a major employer and world leader with proportionate regulation and competitive tax