Nick Lemans to resume role as Ageas Retail finance director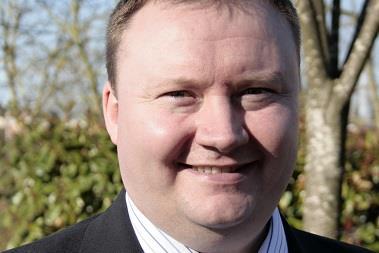 Ageas has named Adam Clarke (pictured) as managing director of Ageas Retail Direct, replacing the departed Peter Corfield.
Clarke, currently underwriting director for Ageas's insurance business, will take up his new role on 1 January and report to Ageas Retail chief executive Ant Middle.
Ageas Retail Direct contains the RIAS and Castle Cover broking brands. Ageas Retail is Ageas's broking and affinity business.
Nick Lemans, who stepped in as interim managing director of Ageas Retail Direct after Corfield's depature, will resume his old role as finance director of Ageas Retail.
In further changes, Ageas has named Jason Banwell as managing director of its partnerships business. Middle currently runs partnerships. He was managing director of partnerhsips before becoming Ageas Retail chief executive and retained responsibility for the unit following his promotion.
Banwell previously ran Ageas Retail Intermediary in Glasgow, and before that led the company's affinity operation in Stoke-on-Trent.
Caroline King, currently director of partnerships operations, has been appointed to the newly-created role of Ageas Retail director of operations, overseeing all Retail's sales and service operations.
Middle said: "It's fantastic to be able to appoint such important leadership roles from within Ageas. This just serves to underline the high calibre of talent that exists within the business and puts Ageas Retail very much on the front foot to deliver on our ambitious plans as we look ahead to 2016 and beyond."