Shah moves up to fill Retail Direct MD Adam Clarke's old role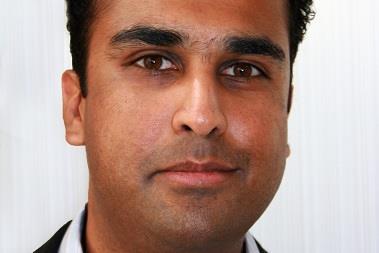 Ageas Insurance, Ageas UK's underwriting business, has named chief actuary Niraj Shah (pictured) as its new underwriting director.
He replaces Adam Clarke, who moved across to become managing director of broking unit Ageas Retail Direct on 1 January.
Shah joined Ageas Insurance as chief actuary in 2013 following the company's acquisition of Groupama's UK insurance business in 2012.
As a result of Shah's move to underwriting director, deputy chief actuary Thomas Quirke has been promoted to chief actuary.
Before being named deputy chief actuary in June last year, Quirke headed Ageas's motor actuarial team.
Both Shah and Quirke report to Ageas Insurance chief executive François-Xavier Boisseau.
In addition, Joel Markham has rejoined Ageas as head of regional broker development after a short stint at Zurich as regional and national broker head.
He reports to broker distribution director Chris Dobson.
Markham initially joined Ageas as an account executive in 2010.
Boisseau said: "I'm delighted to be able to head into 2016 by announcing these important appointments.
"It is exceptionally pleasing that such talent exists within Ageas Insurance, enabling our people to take advantage of new opportunities and to continue to demonstrate our commitment and market expertise to our brokers and intermediary partners."