Company will sacrifice home insurance volume to stay profitable, chief executive says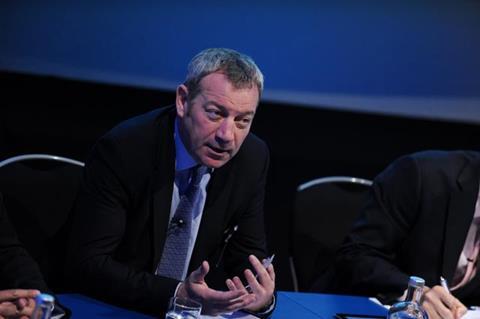 The shortcomings of the Competition and Markets Authority (CMA)'s motor insurance probe last year are partly to blame for the recent increase in motor claims costs, according to Ageas UK chief executive Andy Watson.
This morning, Ageas UK reported a motor combined operating ratio of 100.8% for the first nine months of 2015 – 1.4 percentage points worse than the profitable 99.4% it reported in the same period last year.
The company blamed the deterioration in part to increased frequency of accident claims, which it linked to increased traffic volumes in an improving economy, and higher average third-party damage costs.
When the CMA issued the verdict of its motor competition probe in September 2014, the insurance industry rounded on the regulator, accusing it of failing to crack down on the practice of inflating credit hire and credit repair costs for not-at-fault drivers in car accidents.
Speaking to Watson about Ageas UK's nine-month results, Watson said: "It was always my concern that unless there was strong action taken by the CMA, then the implication was that the CMA was legitimising some of the tactics that we see in the market to increase claims [costs] for non-fault claimants.
"My view is that this unintended consequence has come into reality, and we are seeing a number of different tactics being used to increase the claims costs for non-fault claimants. It is absolutely one of the things that is driving claims inflation."
Another challenge for insurers is increasing competition and falling rates in household insurance, which threaten to erode the profitability of this hitherto strongly-performing business line.
Ageas said in its nine-month results that it had put up household rates, which was partly to blame for its falling gross written premium in the period.
Watson said that the company was willing to sacrifice gross written premium to stay profitable in household.
He said: "At some stage, the imperative to prioritise profit ahead of volume kicks in. We are in that situation with household.
"We monitor household rates and our performance very closely. We continue to build what we think is a realistic allowance for long-term weather into our rates. If that disadvantages us against the rest of the market in terms of volume then that is a stance we are prepared to take."