COR improves by one point to 98.3%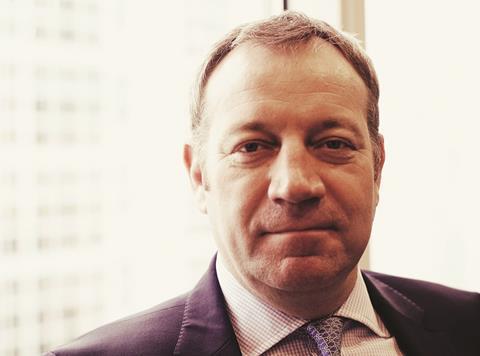 Ageas UK made a profit of £46.9m in the first nine months of 2015, compared with an underlying profit of £44.5m in the same period last year.
The underlying 2014 profit excludes the one-off gain from the legal settlement with Kwik-Fit. If this is included, the 2014 nine-month profit would have been £63.2m.
The non-life insurance division's combined operating ratio (COR) improved by one percentage point to 98.3% (nine-month 2014: 99.3%) despite a deteriorating motor COR.
The improvement came despite a 4% drop in total revenues to £1.48bn (nine-month 2014: £1.54bn). This was mainly driven by a 4% drop in non-life gross written premium to £1.37bn (nine-month 2014: £1.42bn) as the company put up rates in home and motor.
Ageas UK chief executive Andy Watson (pictured) said: "I'm pleased to report that we've delivered another solid quarter's performance in a challenging market. When you look at our underlying result, we've remained stable year on year.
"In terms of motor performance, we took deliberate pricing action in the first half of the year that's starting to pay off.
"This is supported by the much needed upward trend in motor prices in response to more traffic on our roads and the increase in costs of third party damage claims as a result of more aggressive approaches to non-fault claims in the market.
"The home market remains very competitive with soft rates linked to the continued benign weather conditions."
Motor woes
Despite the improvement in the overall COR, Ageas's motor COR deteriorated by 1.4 percentage points to 100.8% in the first nine months of 2015 from a profitable 99.4% in the same period last year.
Ageas said this reflected higher frequency of accident claims linked to increased traffic volumes, combined with continued higher third party damage average costs."
But the rest of the book enjoyed improved underwriting profitability. The household COR improved by three percentage points to 92.1% (nine-month 2014: 95.1%) thanks to the benign weather, and the commercial and special risks swung to underwriting profitability with a COR of 97.7% (nine-month 2014: 105.6%).
Tesco Underwriting
Tesco Underwriting, Ageas's joint venture insurance company with Tesco Bank, also improved profitability.
Ageas's 50.1% stake in Tesco Underwriting earned it a £5m profit from the business in the first nine months of 2015, compared with a loss of £1.4m in the same period last year.
This was despite an 8% drop in gross written premium because of lower new business and average premiums across both motor and household.
Ageas Retail
Ageas Retail, which houses Ageas's broking businesses, continued to feel the effects of the competitive market in home and motor.
It reported a 40% drop in profit to £6.4m (nine-month 2014: £10.6m).
Ageas said that actions continue to simplify Ageas Retail's business model. The company said: "One of the key deliverables has been a move from six customer systems to one, as well as a move to one telephony platform, which has progressed well."