An inquest into Stuart Rumsey's death recorded a verdict of accidental death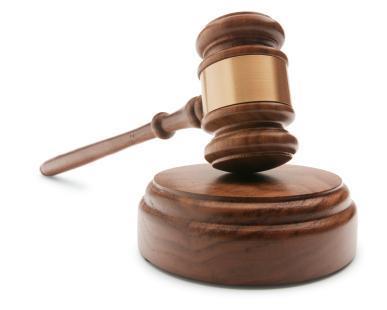 An inquest has heard how an Admiral employee fell to his death on a company day out at Chepstow races, Wales Online has reported.
Stuart Rumsey, 30, of Stepney Road, Burry Port, Carmarthenshire, fell from a pedestrian bridge at Swansea Rail Station on 2 May 2014 after a day out with colleagues.
Gerald Phelps, a manager at Admiral Group's TeleLink II building in the Swansea Vale Business Park, said around 90 staff went on the firm's "Top Ten Day Out" to Chepstow Races as a reward for winning an inter-departmental performance competition.
Phelps said the group stopped for "a drink or two" in a pub outside Chepstow, which staff paid for themselves, before going to the races.
At the racecourse, the staff had one complementary drink and a free buffet and then paid for their own drinks during the rest of the day.
On the bus back to Swansea Rumsey had what the acting senior coroner described as "a spat" with a fellow colleague after he dropped a bottle of wine.
'More of a fall than a deliberate leap'
Just after 8pm on 2 May, witness Christine Healing, of Port Tennant, Swansea, said she walked along the pedestrian bridge linking Swansea train station to a car park and saw Rumsey fall.
She said: "I could see a man on the bridge, he swayed and looked as if he'd had a drink… the next minute he'd gone over.
"He wasn't crying or upset or anything like that, it just happened so quickly. He was there, then he was gone."
She alerted railway staff who called in paramedics but they were unable to save Rumsey.
Swansea acting senior coroner Colin Phillips, who had viewed CCTV images of the fall, said that it was "more of a fall than a deliberate leap".
Post mortem tests showed Rumsey had drunk approximately twice the legal limit of alcohol for driving and his system was free of any drugs. There was no medical history of depression in Rumsey's medical record.
Phillips recorded a verdict of accidental death.
He said: "This has been a bit of an alcohol led day and he'd consumed a quantity of alcohol.
"That could have been a contributing factor. It was a stumble more than a fall and it resulted in a terrible accident."
Join the debate in our new LinkedIn specialist discussion forums