Decline in motor insurer's solvency ratio in first half concerns analyst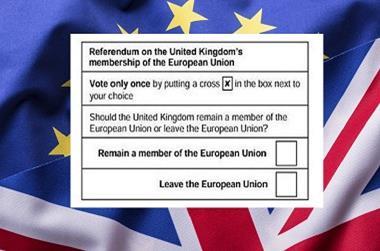 Motor insurer Admiral reported a solvency ratio of 180% in the first half of 2016, a fall from the 206% it reported at the end of 2015.
Shore Capital analyst Eamonn Flanagan described the drop as "worrying".
The company blamed the decline on market volatility triggered by the UK's decision to leave the EU.
It said that the volatility had prompted an increased regulatory valuation of claims liabilities - in particular periodic payment orders, which are used to pay claimants that were severely injured in motor accidents.
Admiral also outlined a series of risks that Brexit posed to the company, including the potential for further market volatility, and the possible loss of passporting into EU countries.
In a research note this morning highlighting some concerns with Admiral's results, Flanagan said: "It was the 'noise' around the group's Solvency II position, which dropped sharply in H1 16, and Brexit which were the most worrying, to us, and does question the wisdom of Admiral's return of capital strategy."
Admiral paid a record interim dividend of £174.7m in the first half of 2016, up from £140.2m in the same period last year.
Despite the fall, the 180% solvency ratio, which shows how much more capital the company has above the basic requirements under Solvency II, compares favourably to those reported by Admiral's peers. And Admiral itself described its solvency position as "strong".
Admiral also said that its decision to return additional capital to investors was prompted by the strong solvency ratio.