Rise in combined operating ratio (COR) triggered by UK and European storms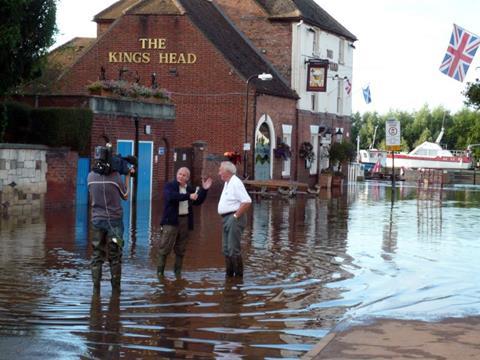 Allianz today revealed that the UK storms had cost it €102m (£79.2m), a factor behind the group's property and casualty business suffering a deterioration in combined operating ratio (COR).
Allianz's group property and casualty COR crept up 0.3 points to 94.6% last year.
Despite the UK storm costs, the group managed to increase P&C operating profits 4.1% to €5.6bn for the year.
Allianz said the UK had undergone growth in retail and particularly commercial, and repricing continued in motor in the last three months of 2015.
Group-wide, the P&C arm enjoyed growth across the board, driven largely by its largest units in Germany, Italy and France.
The German insurer is also well-prepared for Solvency II, revealing a 200% solvency capitalisation ratio.
For the fourth quarter across the whole business, including investments, Allianz fourth quarter profits rose 16% to €1.42bn. The result missed analysts' estimates.
"Allianz steadily delivers strong results in increasingly challenging operating conditions," Chief executive Oliver Baete said. "Our business is healthy and well-diversified. This makes us confident that we will continue to deliver strong earnings."