Claimant argued that use of personal protective equipment was not enforced at diamond drilling firm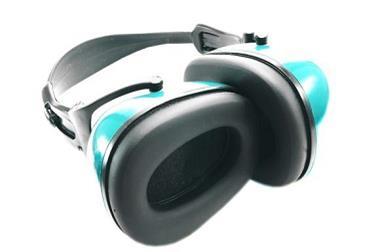 A judge has thrown out a noise-induced hearing loss claim against insurer Allianz because it was "fundamentally dishonest".
At an appeal hearing in Coventry on 8 February, Judge Gregory also granted Allianz permission to recover its legal costs from the claimant, which the insurer said was a first for a disease claim.
The hearing loss claim was made against Allianz customer Diamanttek, a diamond drilling company. The claimant was employed by Diamanttek between 2003 and 2013.
The claimant claimed that Diamanttek did not enforce the use of personal protective equipment (PPE) before 2013. He further argued that until this date, no training had been provided about the correct use of hearing protection and no warnings were provided about the dangers of noise exposure.
But Allianz's investigations showed that the claimant was supplied with PPE throughout his employment, and denied liability. It appointed law firm Keoghs to defend its case.
During the first hearing, Deputy District Judge Kilbane rejected the claimant's evidence and dismissed the case.
But the judge was not willing to rule that the claim was "fundamentally dishonest" and so refused Allianz's application for the removal of qualified one-way cost shifting (QOCS) for the claimant.
QOCS protects the claimant against having to pay the defendant's costs if the defendant wins, but it can be waived if the claim is found to be "fundamentally dishonest".
Following an appeal by Allianz, Judge Gregory found that the claim was "fundamentally dishonest".
Allianz head of technical claims Sarah Mallaby said: "The outcome of this case is great news for the insurance industry.
"It underpins the principles of the law reforms that came into force in 2013 and we believe that this should now set a precedent for future disease claims.
Keoghs partner Stephen Croston added: "This is an important decision for the market, providing much needed guidance in an emerging area of the law."