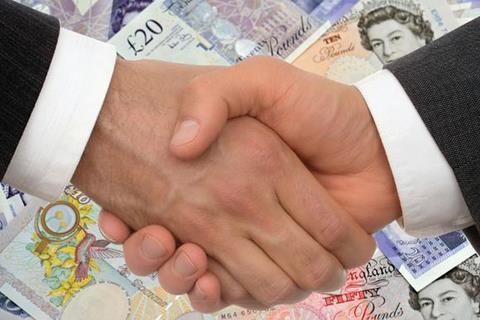 AnaCap has sold insurance broker Simply Business to fellow private equity house Aquiline Capital Partners.
Confirming the sale, AnaCap said that it had recouped 4.5 times the amount it invested when it backed Simply Business's management buy-out in July 2013.
News reports put the sale price at £120m.
The transaction is subject to change of control approval by the FCA and is expected to be completed this summer.
AnaCap also owns UK broker Brightside, while Aquiline is best known in the UK insurance industry as the owner of Lloyd's motor insurer ERS.
AnaCap director Tassel Arnhold said: "When we acquired Simply Business we saw a rare opportunity to support the management buyout of a digital disruptor in a fast-growing segment of the insurance industry.
"Together, we have delivered exceptional growth and a great return for our investors, and we wish Jason and his team well as they move into the next exciting phase of their growth with Aquiline."
Simply Business, run by Jason Stockwood, brought in revenues of £29.1m and made a profit of £2.9m in 2014, the most recent accounts available.
AnaCap said Simply Business's revenues have grown by 75% over the past three years, while earnings before interest, tax, depreciation and amortisation has risen five-fold.
Stockwood said: "Simply Business has continued to transform the commercial insurance market over the past few years, using technology and a customer-centric approach to differentiate ourselves from the industry.
"We are proud to be partnering with Aquiline to continue providing small and micro businesses with superior insurance solutions. With Aquiline's extensive insurance industry experience, we can better serve more customers and provide insurance carriers with access to a large and important segment of the market."