We look at six start-ups promising innovation in insurance while vying for recognition in an increasingly crowded start-up ecosystem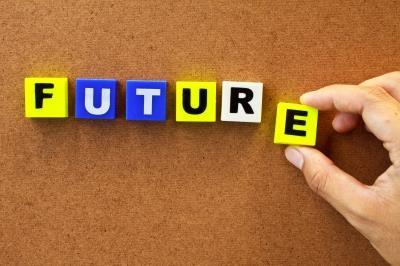 To improve the relationships insurers and intermediaries have with their customers and each other requires innovation. But until recently the sector has lacked powerful catalysts and incentives for change.
Customer-focused financial technology (fintech) start-ups are booming, challenging established institutions in areas such as money transfer, lending, investment, and payment processing.
And ambitious start-ups are rapidly becoming attracted to UK general insurance (UKGI), which shares many of the legacy issues faced by the banking sector.
Smart insurers are already nurturing insurance technology (insurtech) talent, whether through accelerator programmes, such as Startupbootcamp, or internal incubators such as the Axa Lab or Aviva's Digital Garage. But there are also start-ups keeping their cards closer to their chests, with disruptive ideas that could reshape UKGI.
"The future will be shaped by those who are innovating today", prophesied KPMG International head of global insurance Gary Reader in a report published last year.
Ahead of the Insurance Times Innovation & Disruption conference in April, we look at six start-ups promising innovation in insurance while vying for recognition in an increasingly crowded start-up ecosystem.
MASSUP
Founded: 2015 Founders: Dominik Groenen and Fabian Fischer
Germany-based MassUP claims to provide the first worldwide insurance application for small protection cover. It offers 150 lifestyle protection products in Germany, and hopes to move into the Lloyd's insurance market.
A member of 2016 Startupbootcamp insurtech cohort, MassUP is ultimately a white label platform for online sales of niche personal lines products, letting partners sell at low margins through digital channels.
TRACTABLE
Founded: 2014 Founder: Alex Dalyac
Tractable is a London-based technology firm founded by former hedge fund analyst and Philips Prize for Computer Science winner Alex Dalyac. Tractable uses artificial intelligence and machine learning to analyse photos of motor claims to estimate repair costs, regardless of image resolution, lighting conditions, viewpoints, zoom, car model or background.
Tractable has raised $2m in Silicon Valley venture capital and is being privately funded and advised by the University of Cambridge's artificial intelligence head. Its staff include machine learning entrepreneurs from across the globe, with Greg Gladwell of Innovation Group advising on insurance.
SAFER
Founded: 2016 Founders: Alberto Chierici and Renaud Million
Safer is a digital assistant offering customers guidance and information about their risks and cover needs. It aims to end underinsurance by providing data-driven analysis of the most appropriate policies.
Safer also provides customers with interactive tuition on how insurance works, so that, in the event of a claim, they know who to deal with at each stage of the process.
BROLLY
Founded: 2015 Founders: Phoebe Hugh and Chris Wessels
Former Aviva employee Phoebe Hugh founded Brolly in October 2015. Brolly is an app that claims to be the first artificially intelligent insurance advisory platform. It will give users the ability to manage and access all of their policy details and documents in one place. It will also provide an entire suite of personal lines products for customers to buy, and will give customers information and insight to help them make the best possible decision for their cover.
It is part of startup accelerator Entrepreneur First, where Hugh met co-founder and CTO programmer Chris Wessels.
SLIPCASE
Founded: 2012 Founder: Alex Hearn
Founded using a bonus payment made to former Willis broker Hearn in 2012, Slipcase has been transformed this year into an information aggregator for the global (re)insurance industry.
The move pivots it away from its original social networking model, but not before achieving considerable success over the last three years. Alex Northcott, founder of PR database Gorkana, joined the board in that time, and a recent software firm investment of £1.5m has allowed the whole operation to move onto a bespoke platform. Hearn says that last year Slipcase was turning over "well into six figures".
KONSILEO
Founded: 2015 Founders: John Warburton and Peter Henderson
John Warburton is a 20-year insurance and consulting veteran, most recently at Allianz. Konsileo describes itself as an intelligent technology giving clients and brokers full transparency and visibility within a collaborative community.
Warburton doesn't see Konsileo as a challenger to traditional e-trading platforms, but rather as a technological wrapper around individual brokers "making them feel loved and helping them love their clients". In the early stages of development, Konsileo already has strong disruptive potential in the commercial insurance market.