Detective chief inspector Tom Hill, head of the City of London Police's Insurance Fraud Enforcement Department, discusses the rise of digital fraudsters
Cyber-enabled fraud – defined as fraud where the crime has an element of cyber, but technology was used to facilitate the crime, rather than commit the crime itself – is extremely prevalent.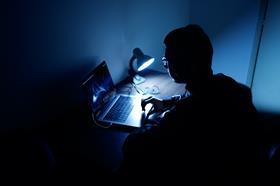 Fraud accounted for 41% of estimated crime in the year ending March 2023 and it is believed that 89% of all fraud is cyber-enabled. It's telling that the National Fraud Intelligence Bureau (NFIB) now produces a single annual report covering fraud and cybercrime because the two have become so inextricably linked.
With this in mind, it was important for Ifed to be part of the discussion at the ABI's Fighting Fraud in a Digital World: Cyber-Enabled Insurance Fraud Roundtable event to discuss the issues and highlight Ifed's work in this area.
Protecting victims of cyber-enabled fraud was one topic area discussed at the roundtable and it was pleasing to be able to highlight a couple of City of London Police initiatives, such as the National Economic Crime Victim Care Unit (NECVCU) and Cyber Griffin, that do vital work in this area.
The NECVCU, through a team of specialists, supports vulnerable fraud and cybercrime victims with tailored advice to support and prevent revictimisation. The NECVCU has now been rolled out to all 43 police forces in England and Wales and vulnerable insurance fraud victims identified by Ifed can be referred to access this support.
Cyber Griffin is the City of London initiative that supports businesses and individuals in the Square Mile to protect themselves from cyber crime though baseline briefings, tabletop exercises, capability assessments and incident response training.
Insurers with a base in the City can access these services to protect their businesses and upskill staff.
A digital element
Ifed investigations do not buck the national cyber-enabled fraud trend, with almost every case having a digital element.
Cyber elements range from low sophistication abuse of online claims portals through to more complex account takeover and spoofing cases.
To counter this threat, Ifed continues to invest in cyber skills to ensure the team remain cognisant of the latest trends and work closely with digital forensics and cybercrime colleagues to tackle the threat.
Not every case can be investigated for reasons of capacity and proportionality, so there is a need to disrupt offending.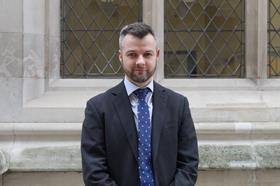 We continue to build on the success of a project to introduce a dedicated online disruptions capability – Operation Mirage – into our work to tackle insurance fraud.
Operation Mirage works collaboratively with the NFIB and technology companies to disrupt criminals operating online. The initiative has now taken down over 350 entities, such as websites, social media profiles and phone numbers from 143 separate industry referrals.
With the continuing growth of cyber-enabled fraud – and the high percentage of fraud that is defined as cyber-enabled – it may now be that we need to stop referring to cyber-enabled fraud and just call it fraud.