Four specialists give their views on how the industry shifts from giving preferential prices to new customers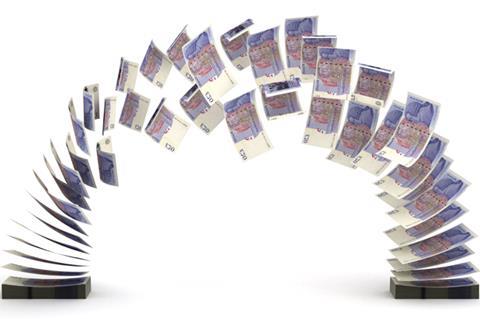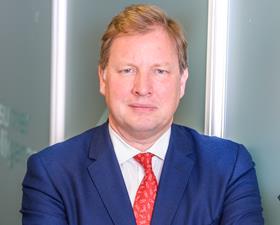 Ian Hughes, chief executive, Consumer Intelligence
"The fundamental thing here is that life is too short to shop around for car insurance or home insurance. Customers want to be empowered to live their lives, not spend their spare time shopping around.
"Too much of the status quo has been driven purely by analytics and actuaries and accountants, and not enough by people actually thinking about and listening to customers.
"One of the great changes that we've seen across the last decade is the increasing use of things like NPS [net promoter score] and other engagement scores at board level.
"Insurers are actually saying, 'we really do care about what customers think and whether customers are engaged with us'. And they're bringing the voice of the customer to the board table, rather than just bringing the accountants' numbers.
"We're seeing that companies with higher levels of customer engagement have higher levels of renewal. This is what brokers uniquely used to do successfully, and can do again. The purpose of the intermediary is to be an advocate in the world of insurance. Customers go to a broker and present their information, and the role of the broker is to find the right value deal for them.
"The obsessive focus on price over the last decade has come with a sacrifice of product quality and service. But our research confirms that customers still want a brand they can trust that provides good service."

John Price, chief operating officer, SchemeServe
"Brokers are key to this, but price now drives everything in personal lines, in terms of direct sales. Customers are buying it from the insurer because that's the way the insurer can do it cheaper as they haven't got to pay commission, for instance. And yet that means the end user is responsible for choosing the right cover and they're entirely ill-equipped to make that choice.
"So, the death of the broker in personal lines means that customers are massively ill-informed in terms of getting the right cover. Elsewhere in the financial services industry, if you said I wanted to get a pension, for example, you would get lots of advice from independent financial advisors. And yet we take a tiny sidestep into insurance, which is not massively different to investments, and it's all about buying the cheapest product you can get. Yet the FCA, which is regulating both of these things, seems to think they are at odds with each other.
"Everything has been driven down by price and insurers are thinking, 'if everybody's going to switch we'll offer a really cheap rate upfront to attract our customers'. But if you want to keep your customers, first of all, only apply increases where you can justify it.
"Doubling the price at renewal is a quick way to lose customer retention, but it does happen everywhere else. If you get a satellite TV subscription you'll get free movies for the first six months.
"So, why shouldn't insurers be able to offer similar incentives upfront? Not just because they want to win new customers, but because they need to build a relationship and it makes sense that price is not an issue while that happens."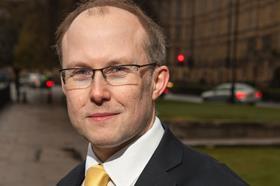 Graeme Trudgill, executive director, Biba
"Great progress has been made towards ending dual pricing with the Guiding Principles and Action Points (GPAPs) on general insurance launched by Biba and the ABI in May 2018.
"These outline that insurers and brokers will have the ethos and approach to better outcomes for long-standing customers by giving them board or senior management level priority. They also formally incorporate this issue into firms' procedures for determining the premium at renewal. GPAPs has had great take up from Biba members.
"You may have also seen that some of the largest UK insurers have media campaigns highlighting how they have a focus on existing customer prices and how it should be no more than a new customer's price.
"A variety of sectors including energy have a high churn rate due to dual pricing. We believe customers want a more consistent rate between new business and renewal and we would hope this would improve levels of trust.
"Dual pricing is less of an issue for insurance brokers as they re-broke risks at renewal anyway and have access to many insurers so can offer alternative prices to that of the holding insurer.
"We also like to point out the suitability of cover must not be forgotten. It is not always just about the price."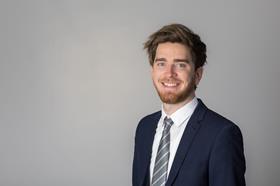 Chris Jarratt, head of product development, Coversure
"Unfortunately, dual pricing is currently prevalent within the insurance industry and has been for some time.
"As with a number of other sectors, competition for new customers is fierce and the insurance provider may be inclined to secure business by offering preferential terms which can be confusing and frustrating for the customer.
"As a loyal customer this can be hard to comprehend and life is made more difficult when you are forced to search for new cover every year. I believe more can be done to reward loyal customers.
"I do believe there is a direct link between dual pricing and customer loyalty and this is driving the behaviour of customers searching the market at renewal for a new quote, which is now almost second nature to most.
"The FCA's retail renewal transparency changes in 2017 have helped to reduce the potentially negative impact felt by some loyal customers, but a direct result of this is an increase in churn as per the regulator's guidelines.
"Society is creating a more promiscuous customer which does not necessarily work in the customer's best interest.
"The broker's role continues to be sourcing the most appropriate cover at a competitive premium for the customer's needs.
"Brokers must work with insurers to combat the need for dual pricing, by working together to place profitable and comprehensive business for customers.
"These relationships should drive a better outcome for loyal customers and help to reduce the presence of dual pricing within the industry."