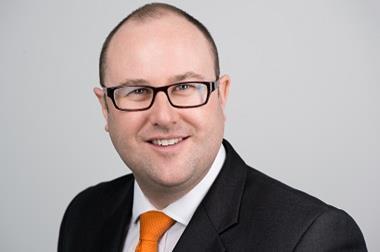 Former Brightside chief executive Andy Wallin has joined broking groups Cooper Gay Swett & Crawford (CGSC) as group commercial director.
Wallin left Brightside in September 2015 after only eight months as chief executive.
Before joining Brightside Wallin was managing director of Arthur J Gallagher's direct business in the UK. He has also held roles at brokers Oxygen and Willis.
CGSC group chief executive Steve Hearn said: "We have a strong foundation but we are looking to build something exceptional and to establish ourselves as an altogether different proposition, based on creativity and innovation, which will set us apart from anything in the market today.
"Realising this goal requires three elements; a clear strategy, the requisite resources and outstanding talent. Andy is an example of the latter. He will be an invaluable partner to me in this venture.
"His experience and drive will be a key part of our business and his appointment represents a significant step forward, I am delighted to welcome him to the team."
Wallin added: "What Steve and his team are building is highly ambitious but also timely. Being part of what I am certain will quickly become a pioneering force in this market was impossible to pass up and I am truly looking forward to the challenge."