December deadline may be a 'challenge' says CEP boss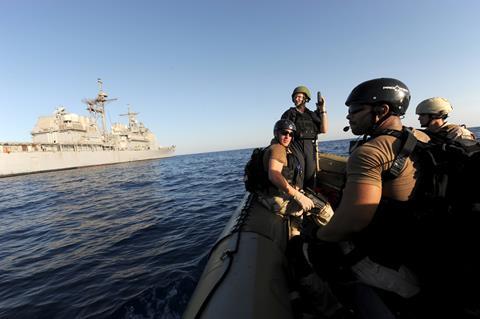 Ascot and Marketform are the first insurers to sign up to the convoy escort programme (CEP), according to CEP chief executive Angus Campbell.
The CEP plans to supply armed patrol boats to escort shipping through piracy-stricken areas such as the Gulf of Aden. The backers will provide insurance for vessels which are part of the programme.
RSA is interested in signing up, but a spokesman said the insurer needed to see more details first.
Marketform backed the programme because it gave a fresh approach to tackling piracy, according to Marketform Managing Agency chief executive John O'Neill.
O'Neill said: "In addition, removing the need to have armed security personnel on board vessels will hopefully take the fire fight away from the vessel, therefore reducing the risk of injury to the crew or damage to the vessel."
The CEP is due go live this December, but Campbell said the programme could overrun this date.
He explained that pirates have started to raid ships over a larger area than expected, meaning that the CEP needed bigger boats to protect shipping.
He said: "The escort route wasn't taking into account the high risk areas that owners are concerned about, mainly the southern Red Sea and going a little bit further towards Oman than the end of the IRTC (internationally recommended transit corridor).
"We're looking at an increase in range so we need a slightly larger type of patrol boat now."
Funding negotiations for the vessels and staff are still underway, according to Campbell. However, he said that insurers could bankroll some of the cost.
Once piracy in the region has been curbed then the CEP boats could be re-deployed to other areas or sold, possibly to the offshore sport industry.
Research by Aon's kidnap and ransom practice showed that the frequency of piracy attacks had increased by 17% from 2009/10 to 2010/11 across the Red Sea, Gulf of Aden, Somali Basin, Arabian Sea and Indian Ocean.
The number of pirate attacks off the east coast of Africa is also increasing, with pirates venturing further away from the coast to make their attacks, according to the research.