Insurer had to strengthen reserves in UK personal lines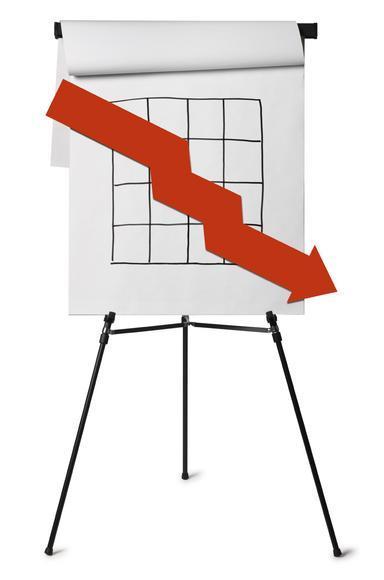 Aviva's UK general insurance business made an operating profit of £223m in the first half of 2015, down 11% on the £251m it made in the same period last year.
The deterioration was caused by a drop in investment performance. The UK GI division's long-term investment return fell 21% to £108m (H1 2014: £137m), while underwriting profits remained almost flat at £115m (H1 2014: £114m).
The investment slip was caused by the reduction in Aviva's group inter-company loan. Returns from the UK GI division's investment portfolio were almost unchanged at £56m (H1 2014: £55m).
The division's combined operating ratio (COR) improved by 1.1 percentage points to 93.2% (H1 2014: 94.3%), which the company hailed as its best UK COR in eight years.
The improvement came despite the company's personal motor business moving to an underwriting loss. The personal motor COR deteriorated by 6 percentage points to 101% (H1 2014: 95%).
The company also had to strengthen reserves in personal lines.
All other business lines made an underwriting profit and the overall commercial and personal CORs both improved (see table below for full COR breakdown).
Aviva also returned to top-line growth after a three-year slump. Net written premium edged up by 0.8% to £1.85bn from £1.84bn.
Reserve strengthening
Aviva attributed its overall underwriting performance to a lack of weather claims and lower expense and commission ratios.
The commission and expense ratio improved by 2 percentage points to 31.2% (H1 2014: 33.2%) offsetting a 0.9 point increase in the claims ratio to 62%.
Aviva said the claims ratio had increased because lower reserve releases had offset the benefit from the lack of weather claims.
Aviva had to strengthen reserves in personal lines, which cut personal lines profit result by 28% to £43m (H1 2014: £60m).
Conversely, commercial lines underwriting profit increased by 33% to £72m (H1 2014: £54m) thanks to higher reserve releases and benign weather.
Operating expenses fell 3% to £318m (H1 2014: £328m).
Aviva UK GI H1 2015 COR breakdown
| | H1 2015 (%) | H1 2014 (%) | Change |
| --- | --- | --- | --- |
| Personal motor | 101 | 95 | 6 |
| Home | 88 | 95 | -7 |
| Total personal | 95.4 | 95.7 | -0.3 |
| | | | |
| Commercial motor | 96 | 99 | -3 |
| Commercial property | 84 | 87 | -3 |
| Total commercial | 89.9 | 92 | -2.1 |
| | | | |
| Total | 93 | 94 | -1 |