Gary Burnett claimed injuries rendered him unable to play for his team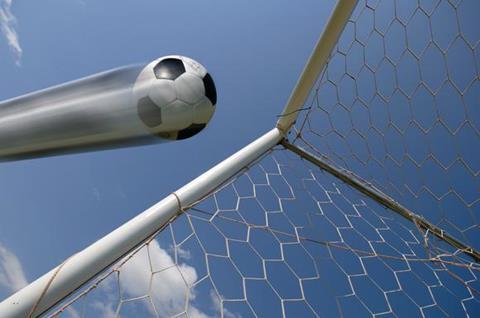 A semi-professional footballer has been ordered to pay Aviva more than £11,000 in costs after he was found to have made a 'dishonest' personal injury claim against the insurer.
Gary Burnett, 24, who plays for Cheshire-based team Northwich Victoria, claimed he suffered neck and back injuries in an accident at a drive-through restaurant in Birkenhead, Merseyside.
The footballer said the injuries left him unable to play for his team, and his claim was worth up to £2,000.
But an investigation by Aviva, which was represented by law firm Horwich Farrelly, found that Burnett had twice tweeted about playing when he had claimed he was out of action.
One tweet – which read: "Nice little trek to Kendal later for footy" – was posted day after the incident.
He was also caught bragging online about knocking rival team Nantwich Town out of the FA Trophy with a second-half goal, less than three weeks after the accident.
The personal injury case was dropped by Burnett's lawyers but the courts used recently-introduced powers to rule the claim as being 'fundamentally dishonest'.
Such a finding removes claimants' protection from paying the other party's costs and can also open the door to a criminal conviction.
In a hearing at Wigan County Court on 13 July, the judge ruled Burnett's claim was fundamentally dishonest and ordered him to pay Aviva's costs of more than £11,000.
Aviva global claims director Dave Lovely said: "This case highlights how a minor claim can be seen as an open-goal for fraudsters. However, we are determined to tackle these fraudulent claimants and stop them scoring against us and our customers. It shows that we will pursue and prosecute those who commit fraud, while taking care of genuine claimants."