Insurer spotted nine claims had number of common features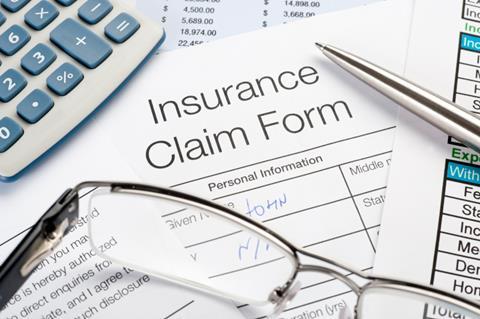 AXA has blocked a £140,000-plus commercial vehicle fraud operation involving nearly four dozen claims triggered by a series of staged motor collisions in Southampton.
The insurer's Commercial Lines and Personal Intermediary business launched its Operation Flower investigation in August 2014 after discovering that a total of 46 claims lodged in the city had a number of features in common.
These included:
Each accident involved the policyholder, driving a commercial vehicle, pulling out of a side road and colliding with the third party vehicle

Once the policyholder had readily accepted liability, no further contact could be made

The third party vehicles had a pre-accident value in excess of £4,000

All accidents occurred within weeks of policy inception

All the third parties resided in the Southampton area
During a detailed investigation of both the policy inception and claims stages, AXA tried to locate the policyholders and obtain engineering evidence to support the claims.
However, the investigation backed the insurer's view that the accidents had been contrived as a result of which they were all repudiated.
AXA collaborated on the operation with another insurer, which it discovered during the investigation had been targeted by the same gang with a similar group of contrived accidents.
Craig Conlon, underwriting fraud manager at AXA, said: "This is a great result which highlights the benefits of having aligned fraud strategies across the underwriting and claims functions.
"This was a real collaborative effort – internally, with our anti-fraud partners Absolute and even with a fellow insurer who had been targeted by the same gang.
"At AXA we use all the tools at our disposal to try and stop fraudsters at every point and the cumulative effect of attacking even relatively modest incidences of fraud will make it clear to these criminals that insurance is no longer a soft target for fraud."
As part of this approach, the details of the individuals involved in the fraud have been uploaded to the Insurance Fraud Register.
The operation was so named because all of the third party addresses and accident locations were in the name of flowers or trees.