Commercial business returns to underwriting profitability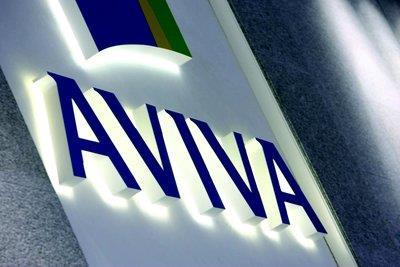 Aviva's UK general insurance business made an operating profit of £455m in 2014, up 6% on the £431m it made in 2013.
This was driven by a 70% jump in the underwriting profit to £199m (2013: £117m). This was partly offset by a reduction in investment income to £256m (2013: £314m).
The combined operating ratio (COR) improved by 2.2 percentage points to 94.8% (2013: 97%), which Aviva said was its best COR performance since 1999.
Aviva said the improved operating profit and underwriting performance was thanks to expense savings, underwriting actions to improve rating actions in a challenging rating environment and reserve releases from prior years.
The improvements came despite a 4% drop in net written premium to £3.8bn (2013: £3.7bn).
The company said the drop was caused by "a continuing softening personal lines market and selected exits in some lines of commercial business."
But it added that there was a "gradual improvement" in net written premium in the second half of the year, mainly driven by personal motor and commercial liability products.
The company said that premiums "stabilised in the latter part of the year".
UK general insurance operating expenses fell 7% to £658m (2013: £704m) because of a reduction in headcount and cost control.
Personal slump
While overall underwriting performance improved, Aviva's UK general insurance personal lines underwriting result fell by 40% to £96m (2013: £161m) which it said was mainly caused by higher weather-related claims.
The personal motor COR increased by one percentage point to 97% (2013: 96%) and the household COR jumped by six points to 93% (2013: 87%).
Commercial lines, however, saw a big improvement, returning to underwriting profitability. Commercial lines underwriting profit was £103m in 2014, compared with a £44m loss in 2013, which Aviva said was mainly because the 2013 result was hit by reserve strengthening that did not recur in 2014.
The commercial underwriting result also benefited from reduced exposure to unprofitable business, Aviva said.
The commercial motor COR improved by 13 percentage points to a profitable 99% from a loss-making 112%. The commercial property COR improved by two points to 88% (2013: 90%).
Aviva UK GI 2014 results
| | 2014 (£m) | 2013 (£m) | change (%) |
| --- | --- | --- | --- |
| Underwriting result | 199 | 117 | 70.1 |
| Investment income (internal loan) | 151 | 221 | -31.7 |
| Other investment income | 105 | 93 | 12.9 |
| Total | 455 | 431 | 5.6 |
COR breakdown
2014 (%)
2013 (%)
change (points)
Personal motor
97
96
1
Home
93
87
6
Commercial motor
99
112
-13
Commercial property
88
90
-2
Total
95
97

-2