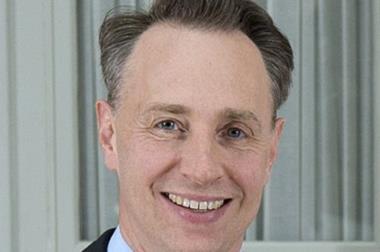 AXA's incoming group chief executive Thomas Buberl is due today to present his five-year plan to cut costs and boost growth, according to the Financial Times.
Buberl (pictured), who starts his new job at the French-based insurer in September, will present his plan ahead of an AXA investor day, due to be held in Paris tomorrow. His impending arrival has already resulted in a significant shakeup of AXA senior management.
His plan is likely to be an evolution of AXA's most recent five-year project, Ambition 2015, which focused on growth, costs and cash generation, the FT said. When set out in 2011, Ambition 2015 aimed for 10% annual earnings growth. That target was later cut to 5%-10%, and the company achieved growth of 6.5%. The group also fell short of its €1bn target for underlying earnings from emerging markets, last year achieving only €517m.
"I expect continuity with the previous strategy," Natixis analyst Benoit Valleaux told the FT, "but with an acceleration of the digital transformation."