Carlyle Group and management buy private rental broker from current owner TPG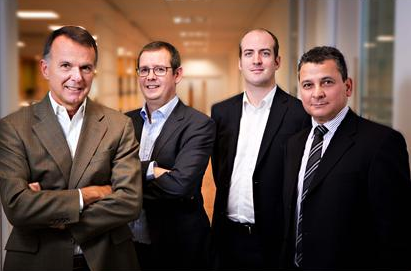 Barbon chief executive Martin Totty has led a management buy-out of the broker, backed by private equity house Carlyle Group.
The transaction is expected to complete in the second quarter of this year.
Under the deal, Carlyle will take an undisclosed majority stake in the private rental insurance broker, with management owning the remainder.
Barbon is currently owned by private equity house Texas Pacific Group (TPG), which acquired the company as part of a portfolio of assets from Lloyds banking Group on 20 January 2014.
Totty previously said that TPG was unlikely to be a long-term owner of Barbon and so there was an element of uncertainty about the broker's future ownership.
The deal with Carlyle removes this uncertainty. Speaking to Insurance Times about the deal, Totty said that he expects Carlyle to maintain its ownership for "several years".
He said the private equity house was attracted to Barbon because of the long-term growth prospects in the private rental market, which Barbon serves with its insurance products.
He said: "Carlyle has a fund that is specifically targeted at investing in financial services companies, including insurers and insurance brokers. They understand the space and the type of business we are.
He added: "From the point of view of staff and customers I think this is being viewed as a very positive story and a vote of confidence in the business by a reputable private equity firm."
Carlyle managing director Olivier Sarkozy said in a statement: "Barbon is a well-established business with strong growth potential and an authoritative, trusted voice in the market.
"With demand for private rental accommodation in the UK expected to continue to increase, we believe our future partnership is well placed to capitalise on the expected trend in the market. We are excited about the opportunity to support the management team and to help them grow the business."
Carlyle is perhaps best known in the UK general insurance industry for buying roadside assistance form RAC from Aviva in 2011.
Barbon will be acquired by Carlyle Global Financial Services Partners II, and will be the fund's fourth investment. This fund also invested in Californian retail insurance broker Edgewood Partners in 2013.
After receiving unsolicited approaches for Barbon in mid-2014, TPG started a formal process to find a buyer for the broker just before the start of the fourth quarter. The list of potential suitors included both trade buyers and private equity, Totty said.
Totty also TPG for laying foundations for Barbon's future growth despite its short ownership. He said: "They were very good owners and supported investment in areas such as IT infrastructure and increased marketing, which you could argue were about improving the long-term prospects of the business. I take my hat off to them."