Carlyle-backed management buy-out completed last week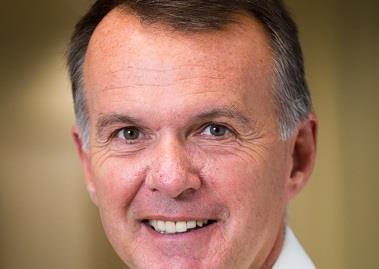 Rental property insurance broker Barbon returned to operating profit in 2014 as its recent bout of restructuring and ownership change nears completion.
The company made an operating profit of £3.1m in 2014, compared with an operating loss of £2.6m in 2013.
The broker also revealed in its 2014 results that it closed its Glasgow office in May 2015, which housed its Letsure business. It has now moved the Letsure business into its Lincoln head office.
Barbon chief executive Martin Totty told Insurance Times that Barbon decided to close the office because the office space was surplus to requirements under the group's new structure.
The change affected around 30 staff, who chose not to relocate to Lincoln. But Totty said the company had hired "virtually as many" staff in Lincoln to replace them and insisted that the closure "wasn't a people numbers reduction exercise in any way shape or form".
He added that there were no plans to close the Devon office housing its Rentshield operation, which is now Barbon's only other location aside from the Lincoln head office.
Improved results
Barbon's improved 2014 results follow a period of change and restructuring over the past two years.
It sold its property and commercial business to Arthur J Gallagher in May 2013, leaving the company with the rental property business across its three brands – HomeLet, Letsure and Rentshield.
This prompted a restructure and the closure of Barbon's previous head office in Croydon.
Barbon was bought by Texan private equity house TPG on 20 January 2014, having previously been owned by a consortium of banks.
Then, in March this year, it announced it was embarking on a management buy-out (MBO) backed by private equity firm Carlyle Group.
Barbon's 2013 results were dragged down partly by restructuring costs, and partly because the company went through most of that financial year with its old structure, which was designed for a bigger company.
In 2014 this burden was removed, allowing the company to return to operating profit.
Totty said: "We ended up in 2014 probably a little better than we expected we would have done when we set our plan at the very beginning of the year.
"We are very pleased with the results. It is a very solid set of numbers. The underlying financial performance of the business is very sound."
Despite the improvement, Barbon still made a small loss before tax of £754,085, though this was a big improvement on 2013's £2.8m loss before tax.
This was caused by a one-off payment of £4.1m to settle the liabilities under a defined benefit pension scheme that the group inherited when it bought Letsure in 2008.
The pension liability has now been transferred to a third-party insurer and removed from Barbon's books.
MBO completes
Totty also revealed that the Carlyle-backed MBO completed on 24 June. Under the deal, Carlyle is the majority shareholder, with Barbon management owning the remainder.
Totty said: "It is great that we have got long-term owners. Having another private equity-type owner to back the existing management team is very pleasing for all of us and I think importantly gives the organisation more generally a lot of confidence and stability."