Andy Glynne joins rental property broker from Cigna UK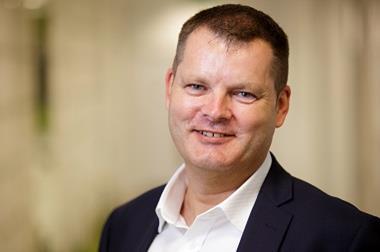 Barbon has hired former Cigna UK executive Andy Glynne (pictured) as commercial director.
This is a newly created role at the rental property insurance broker, combining the responsibilities of two recently departed directors.
Sales and marketing director Gary Abraham left Barbon in July this year. Underwriting director Derek McCormick left in September to join Arthur J Gallagher's managing general agency unit Pen Underwriting as Midlands senior business development manager.
Barbon's claims function also reported into McCormick.
Barbon said Glynne's role as head of the commercial department includes underwriting, claims handling, marketing and sales.
He will develop and lead new product development and distribution for Barbon's insurance business.
Glynne was previously commercial director for health insurer Cigna's UK personal lines business. He started his career at Sun Alliance, an RSA predecessor company.
Barbon chief executive Martin Totty told Insurance Times that Glynne's hire was the first step in Barbon hiring more insurance industry expertise as it looks to expand its distribution channels beyond its traditional tenant referencing service for letting agents.
He said: "Do do that it is appropriate and understandable that you look for adding some expertise with familiarity with businesses that operate in ways that we haven't focused on as a company in a past."
On the decision to create the commercial director role Totty said: "We thought organising what I would describe as all the customer-facing components of the business under one executive made sense if we could find that individual.
"In Andy Glynne we think we have found the individual that has experience across that full range of functional responsibilities.
"It is an opportunity we took to organise ourselves a little bit differently."