Syndicate 3334 to be rebranded Hamilton at Lloyd's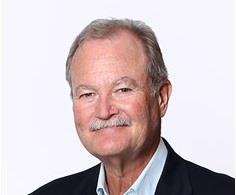 Bermuda-based insurance group Hamilton has completed its acquisition of Lloyd's managing agent Sportscover Underwriting and its sister broker Kinetic.
Sportscover and Kinetic were previously owned by Wild Goose Holdings (WGH). The deal was first announced in November 2014.
Sportscover's Lloyd's syndicate, Syndicate 3334, will be rebranded Hamilton at Lloyd's. Sportscover will be headed by Dermot O'Donohoe, former chief executive of Lloyd's insurer Torus's international operations.
Kinetic will retain its name but will be branded as "a member of the Hamilton Insurance Group".
Hamilton is run by former Marsh & McLennan Companies and Ace chief executive Brian Duperreault (pictured).
Duperreault said: "Through our operations in Bermuda, the US and now at Lloyd's, we are able to support profitable growth and expansion on a worldwide basis.
"We would like to extend our appreciation to Lloyd's, the PRA and the FCA for the guidance they provided throughout this process and for its positive outcome.
"We would also like to thank WGH founder and chairman Peter Nash, as well as the members of his team, for their collaboration in concluding this transaction in a timely and efficient manner."
He added: "We are also very pleased to have Dermot officially on board as chief executive of our Lloyd's operations and look forward to working with him to further develop the foundation established by Sportscover."