Motor excess policy aimed at broker segment reimburses excess fee to policyholder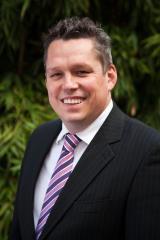 A new product targeted at the broker market has been launched by AXA Assistance UK at the Biba conference, which opens today.
The company's Motor Excess Protection (MEP) product aims to add value to a broker's client base by helping their customers to recoup financial loss in the event of a claim.
MEP enables policyholders to insure against having to pay the excess on their motor insurance in the event of a fault claim. The policy reimburses the excess paid when the motor claim has been settled.
AXA Assistance provides the product to brokers on a white-labelled basis and it can also be tailored to address specific customer propositions and product portfolios.
Customers can select the level of excess they wish to protect and, in the event of a fault claim, the excess will be reimbursed, subject to the value of the claim being higher than the main policy excess.
Speaking at the Biba conference in London, AXA Assistance sales and marketing director Kelly Ward said: "We are committed to providing brokers with a robust and relevant product, supported by experienced underwriting and responsive customer service, all of which is backed by a trusted and financially strong brand."
AXA Assistance has also developed a new, dedicated online claims management system called ClaimEz, which aims to make the product more attractive to customers.
Ward said "considerable investment" had gone into developing the product, which would allow customers to download documents, submit claims and ensure faster reimbursement of their excess.