ZTrade still some way off, says commercial broker head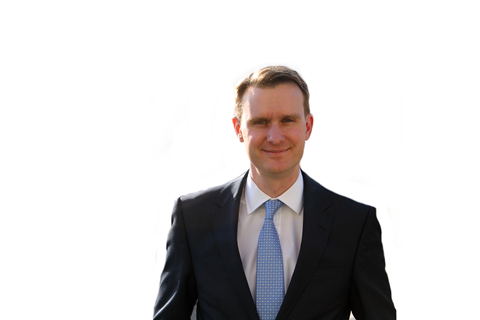 Zurich's new e-trade platform has seen big improvements in the past few months, although it is still some way off "where we want to be", says Zurich commercial broker head Richard Coleman (pictured).
The new platform, called ZTrade, launched fully in September last year, but since then has suffered some teething problems, most notably issues around speed.
The Swiss headquartered insurer came 13th out 14 insurers surveyed by 261 brokers for the Insurance Times inaugural e-trading research report, called E-Trading Broker Insight 2015.
But brokers commented that the platform "shows much promise" and they look forward to it reaching full capability.
Coleman told Insurance Times today that ZTrade has plenty offirepower for more products, while glitches were being ironed out.
"The research validated what we know. We are fixing things, particularly around speed and as we have been doing that over the last few months brokers have seen massive improvements," Coleman said.
Zurich SME head Jason Eatock said the number of transactions completed in under five seconds was rising all the time and there were 10,000 customers live on the platform.
Zurich was also encouraged by the feedback from the Insurance Times research, and its own investigations, that showed access and interaction with underwriters was regarded to be healthy by brokers.
In terms of products, in the next four months ZTrade will launch another five products - commercial vehicle, commercial car, tradesman professionals, personal accident and travel business, and finally fleet with capability to take 14 vehicles.
Coleman said although ZTrade was still some way off where they want it to be, when it is running at full capability it will have huge firepower in accessing Big Data, meaning the Duck Creek-powered platform's pricing and risk assessment will be at running at a very high level.
ZTrade was also unique in that it went beyond an extranet site, and was a fully-blown policy and administration platform, Coleman added.
Coleman said: "Brokers are crying out for a platforms that make vanilla risks easy to place in a quick self service model, but also makes interaction simple where the risks are more complex."
Etrading Broker Insight 2015
The Etrading Broker Insight 2015 report from Insurance Times has revealed who brokers have rated as the best etrading provider.
Analysing results from 261 brokers for 11 insurer's and three software houses' etrade offerings, the survey benchmarks their performances across 10 service dimensions and provides a net promoter score (NPS) for each.
You can find out more about the results and how to order a full copy of the report here.