The ex-Towergate boss on why he is passionate about his role at the helm of Biba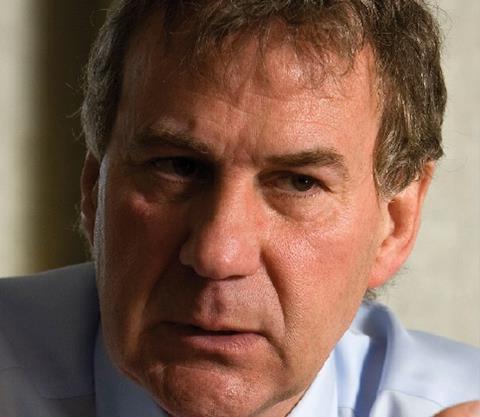 Andy Homer may not be everyone's idea of a knight in shining armour, but the former Towergate chief executive has recently launched a rescue mission. He raised some eyebrows at the beginning of this year with the announcement that he was taking over the chair of Biba from Swinton's Patrick Smith. Homer is known for his no-nonsense style, and the idea of him running a bureaucratic trade body didn't seem to fit.
But there's nothing like a turnaround job to get the juices flowing, and Biba certainly offers that. The trade body has had a tough couple of years, with the fragmentation of new bodies for international brokers and MGAs cancelling out the success of a merger with the IIB. While everyone acknowledges that Biba does sterling work on technical and regulatory issues, strategically it has lost its way, and its image problem is getting out of hand.
"The first obvious question is why did I take it on? Without being flippant, it was because I was asked."
Colourful, opinionated and outspoken, Homer stood down as chief executive of Towergate last year, handing the reins to Mark Hodges while retaining a non-executive role and a significant financial stake in the consolidator. But the market barely had time to miss him before he burst back on to the scene with the announcement, in September, that he was taking the Biba job. It was a weird move – and the less kind among Homer's friends and peers suggested that, after a lifetime of pulling the strings, he just couldn't bear to let go.
Not so, he says. Speaking to Insurance Times at his swanky Surrey home, the epitome of the relaxed retiree in jeans and shades, he acknowledges: "The first obvious question is why did I take it on? Without being flippant, it was because I was asked."
Looking for a big-hitter
The invitation came from Neil Thornton, the chairman of the nominations committee, and no doubt there was behind-the-scenes lobbying from the board's big beasts such as Brendan McManus (then of Willis, now of Giles), and Aon boss Rob Brown. They knew that Biba needed a big hitter; someone who wasn't afraid to make headlines, make enemies and frankly make a bit of a fuss. Never one to back away from an argument, Homer was the man for the job - though the board quickly learned to be careful what they wished for when his first act in the post was to write to them all, demanding they turn up for board meetings.
Board-level absenteeism aside, what did Homer make of Biba once he was in the belly of the beast? First, the good stuff: "I am surprised, amazed and impressed with the amount of work the Biba executive does at the rock face, understanding and interpreting what's going on at the FSA and in Brussels. The insights they have about the way regulation is going to affect brokers is really first class." And the bad? "The distribution landscape has changed.
Biba was created 34 years ago and if you look at distribution today, brokers are all sorts of different things. They are playing in the aggregator space, some of them are owned by ABI members, some brokers own networks, some own MGAs. The way in which Biba relates to its membership does need to be reconsidered."
Dealt a body blow
It's a shame someone in his seat wasn't saying this two years ago, before irreversible damage occurred. Biba was dealt a body blow in 2008, when the international and London market brokers that formed its London Market committee broke away to form their own group, LIIBA. That removed the interests of some of the most wealthy and powerful businesses, leaving Biba at risk of becoming a body solely for regional brokers, with limited clout on the world stage where the crunch regulatory negotiations are played out.
Biba's woes recently increased when a group of MGAs formed their own body, the MGAA, chaired by Reg Brown. "The more we divide, the greater the chance we dilute our message," says Homer. "There's a danger that if the FSA or Treasury want a distributor's view of the world, they don't know who to go to, or whoever they go to doesn't represent the cross-section of interests."
To be fair, Biba has chalked up one success in the unity stakes, finally bringing about the long-awaited merger with the IIB, with former chief executive Barbara Bradshaw now representing smaller brokers' interests on the Biba board. Is this a sign of things to come? "In the next three or four years, we have got to find a way of sharing the common ground," says Homer. "That might be in a liaison group; it might be in the associations coming together in some way shape or form."
Offering a clue
Homer is quick to point out that such decisions are not his to take, and that any of his proposed actions will be put to the Biba board. He does, however, offer a clue as to how Biba could operate as a broader church – with characteristic irreverence. "Barbara Bradshaw is working in Biba for smaller broker interests – that's the way we've got to organise ourselves to make sure there is a voice on the board for each of the broker groups. There's a danger that former IIB members think: 'Who speaks up for us?' Well, the answer is Auntie Barbara. For international brokers, you've got [Aon boss] Rob Brown."
Cut through the quips and the caveats, and a clear three-point plan emerges. Number one: agree a strategy for the next three to five years, from the granular (how the organisation operates) to the aspirational (how should the public perceive a Biba broker?). Number two: restructure the organisation to reflect today's distribution landscape, which is about much more than the common-or-garden broker. And number three: increase membership and drive revenues to plough back into lobbying and other activities. To ensure the continuity of this plan, Homer intends to ask the board to approve a new deputy chairman position, mirroring the model at the CII, to provide a prime candidate to succeed him, who can take over the strategy with inside knowledge of how it was formed.
There has been some discussion about the future of Biba chief executive Eric Galbraith, who has been in post since 2003 and is nearing retirement age. Homer won't be drawn, saying only: "Eric is chief executive and, as far as I'm concerned, he's staying that way."
Promoting the right standards
The pair has already begun a round of visits to the many other bodies that represent brokers and the wider insurance industry. Close working with the CII in particular seems a no-brainer, particularly with Homer's former protégé Amanda Blanc, now AXA Commercial chief executive, about to take the chair. Homer's pal and sparring partner Stuart Reid is vice-chair in charge of the broking faculty, championing chartered broker status, so expect developments there.
"It ought to be a kitemark; that if you are a member of Biba, what lies behind that is a professional competency," Homer says. "That's a dimension that we need to work at. That's not to say we'd take anything over from the CII – there's no need for that – but we've got to make sure that we're promoting the right standards."
It's not rocket science, but given the myriad competing interests and established modes of working, it's going to take some doing. There are two possible approaches: softly-softly diplomacy, or cracking heads. Catch Homer at next week's Biba conference and ask which one he'll be taking.