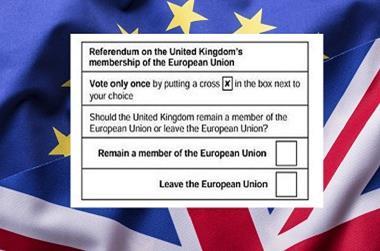 Biba has repeated its support for remaining in the EU, and urged members to make their voices count in Thursday's referendum.
The brokers' body reiterated its position that the British insurance broking sector would be better off remaining in the EU, and that Brexit "would be disadvantageous".
Biba said Brexit would lead to uncertainty for businesses, with an adverse impact on investment, customer groups and the insurance market overall.
The existing system of insurance companies 'passporting' into the UK could cease, potentially leading to a serious reduction in choice for UK consumers.
Brokers would find it harder to place business on behalf of clients domiciled elsewhere within the EU.
It added that the EU freedom of services provision is "highly beneficial" for brokers writing policies.
And that membership of the EU "provides access to a far larger pool of skills and knowledge than the UK alone, which is of great value".
"The opposing sides of the debate have filled our press and media with a plethora of claims and counter claims, some of which are clearly unsupported by the available evidence," said BIBA chairman Lord Hunt. .
"I am firmly in the 'remain camp'," he said.
"Remaining in the EU would be a vote for business stability over uncertainty. A 'remain' vote would stimulate investment and boost confidence that we will be able to continue to trade freely under the EU freedom of services provision. That, in turn, would benefit both us within the sector and also our customers."