But chief executive Robert Organ admits that organic growth is tough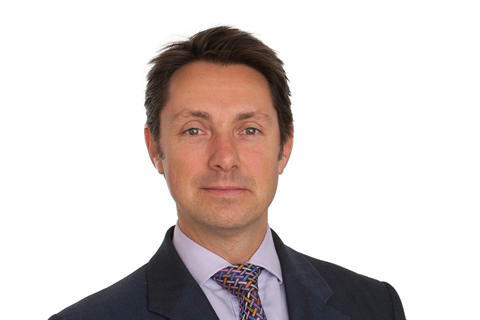 Bluefin is close to announcing two more acquisitions following its May purchase of Cheshire-based broker Bennett Fozzard.
Chief executive Robert Organ revealed that Bluefin is aiming to make between four and six acquisitions a year depending on size, and has spent around half the £35m it has earmarked for acquisitions between 2013 and 2018.
But he admitted organic growth was proving tough after "very moderate" growth in 2014.
Half way there
Speaking to Insurance Times following the release of Bluefin's full-year 2014 results, Organ said: "We have got a number [of acquisitions] in the pipeline. We will continue to work on that. It is an important part of the strategy.
"We anticipate being about half way through the acquisition fund that we set out in our initial plans in 2013. We are doing really well."
Bennett Fozzard is Bluefin's first and so far only acquisition of 2015. It follows on from the five purchases the company made in 2014, which included Scottish broker RIG and Chelmsford broker RG Ford. This followed on from two purchases in 2013.
Organ stressed however, that Bluefin would be selective about the brokers it buys. He said: "We are only buying businesses that are going to add value to the group. We're not looking to get big for getting big's sake."
Profit drop
Acquisition costs were the main reason for Bluefin's drop in underlying profitability in 2014.
Earnings before interest, tax, depreciation and amortisation dropped 0.8% to £23.8m in 2014.
Acquisitions were also the main reason for the £16m amortisation bill the company had in the year, which pushed the company to a £23m statutory loss after tax from a £15.8m loss in 2013.
Despite the lower 2014 profitability, Organ was positive about Bluefin's progress. He said: "It is a very difficult environment, but we are going from strength to strength. We have got great people across the business. Our proposition to clients is as strong as it has ever been."
Tough organic growth
Organ admitted that organic growth – the third of Bluefin's core strategic objectives along with acquisitions and developing its underwriting agency – was difficult to come by.
He said: "It would be fair to say that we had very moderate organic growth last year."
"The organic space is an area that is possibly one of the toughest areas for a mature business like ours."
But he added: "For a very established business like ours, the fact that we are in the face of quite strong headwinds at times but able to get very moderate growth from an organic perspective is fine."