The FCA insurance boss is leaving the regulator towards the end of the year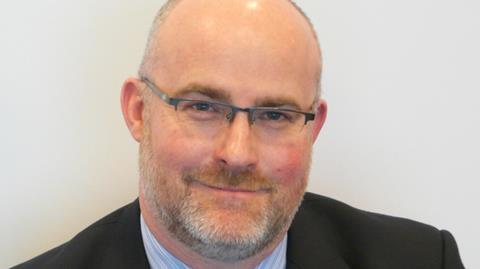 After sixteen years in various incarnations at what was the FSA, now the FCA, Simon Green has decided to move on.
The director of general insurance and protection at the FCA is moving on to pastures new by the end of the year.
Since his time at the FCA, he has been at the centre of some of the biggest probes in the industry, looking at brokers, insurers and market practices.
While some of these reviews have at times been met with ire, brokers spoken to by Insurance Times said his departure would be a loss to the industry.
So why will Green be missed?
Understanding of market
According to insurance broking bosses, he understood all the intricacies of the market and used common sense.
Be wiser chief executive and chairman Mark Bower-Dyke said: "He would talk sense rather than being dogmatic.
"They are going to be huge shoes to fill, to get someone of the same quality and gravitas to move it forward. It is a loss to our industry."
Bold
Since taking on the insurance industry and moving from the FSA to FCA, the regulator has at times faced criticisms for being too intrusive and releasing too many thematic reviews in a short space of time.
But Green has always been willing to attend industry events and put his head above the parapet to answer difficult questions.
Aston Scott chief executive Peter Blanc said: "He would be willing to come out there and take the flak and answer the questions, which won him a huge amount of fans amongst brokers.
"It is a real shame he is stepping away, because he got to know everyone really well.
"He was the sort of person that we felt that if anything happened, you could phone him up and ask his opinion and ask for advice on the best way forward and he would give you a straightforward answer. That's half the battle."
Personable
Aside from his knowledge and understanding of the market, the industry have commended Green for his personality.
Blanc added: "In all our dealings with the regulators over the years, he is without any shadow of a doubt the most approachable and straightforward guy we have ever dealt with at a regulator."
Brokers are hoping that his successor will carry the mantle where Green left off.